BAME members deserve more high-profile managerial jobs, says Les Ferdinand
Last Updated: 02/12/18 3:14pm
Les Ferdinand believes there is still work to be done to see more ethnic minority candidates given high-profile managerial jobs in English football.
Sol Campbell was recently handed an 18-month deal at League Two side Macclesfield Town and Brighton boss Chris Hughton was pleased to welcome another BAME member into the managerial fraternity.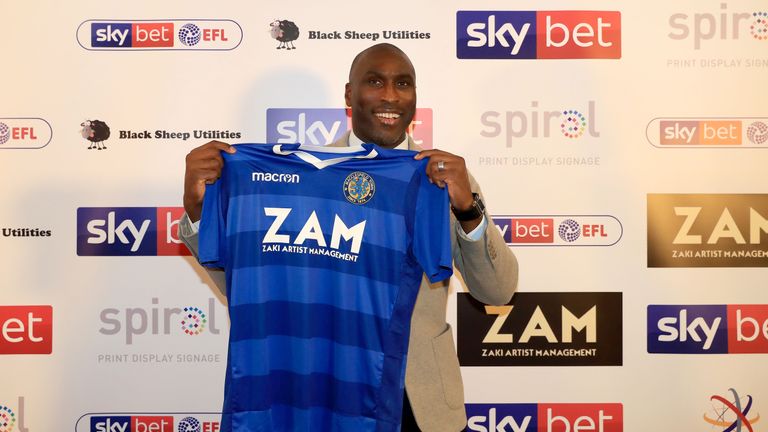 The former England international follows in the footsteps of Paul Ince who also got his first managerial role at Macclesfield, but Ferdinand - who is currently director of football at QPR - believes the opportunities are not the same for BAME coaches in the professional game.
He told Goals on Sunday: "You see the likes of Frank Lampard, Steven Gerrard, Mark Hughes, Steve Bruce all having glittering careers and get really good jobs [straight after retirement].
"You look at Paul Ince and Sol Campbell, who equally had glittering careers, and you think what they did at those football clubs. No one ever mentions them as being good football managers. These guys get pigeonholed as being good managers when they retire from football. The likes of Sol, myself and Ince never get mentioned.
"Let's be honest, Ince had to start at Macclesfield as well. The playing field is just not level at this moment in time. John Barnes, for me, was one of best players in this country and he's got a good footballing brain, but we've lost him.
"I thought Paul Ince was part of the managerial merry-go-round but he had a bad time at Blackburn and has never been seen again. Ince wants to be a football manager but just doesn't get the opportunity.
"I don't think it's any coincidence that I've been given my role by an ethnic minority board. I don't think we get the opportunity to get in front of people and relate what we know about football to the powers that be."
Ferdinand believes a generational shift in attitude towards BAME members in football could be the eventual solution to the long-standing problem.
He added: "I'm not going to change the mentality of the people in the boardrooms at the moment. The generation that are coming through can change the views of the people in the boardroom because it will be new, fresh people and we now have ethnic minorities that are running football clubs. I think that mentality may change the system."