Leicester forward Riyad Mahrez has been taken off penalty duty by Claudio Ranieri after missing his last two.
The Algeria international saw successive spot-kicks at home to Bournemouth and away to Aston Villa saved by Artur Boruc and Mark Bunn respectively this month.
Ranieri admitted Mahrez was disappointed by the decision but gave an insight into his highly-regarded man-management skills by revealing what he said to the player.
Ahead of their FA Cup third round replay at home to Tottenham on Wednesday, Ranieri said: "I told him 'don't worry, take a little break, and then I'll give you the chance again to score the penalty.
"He was a little sad. I spoke with him and said 'come on man, a lot of champions miss penalties. It doesn't matter in your life, carry on and we have to concentrate on our jobs'.
"I told him that in Italy we are playing for one good pass, or one good shot, because it's a very tactical match, very close. And then you improve a lot in your defensive way, a lot of people want to block you, but you have to stay calm.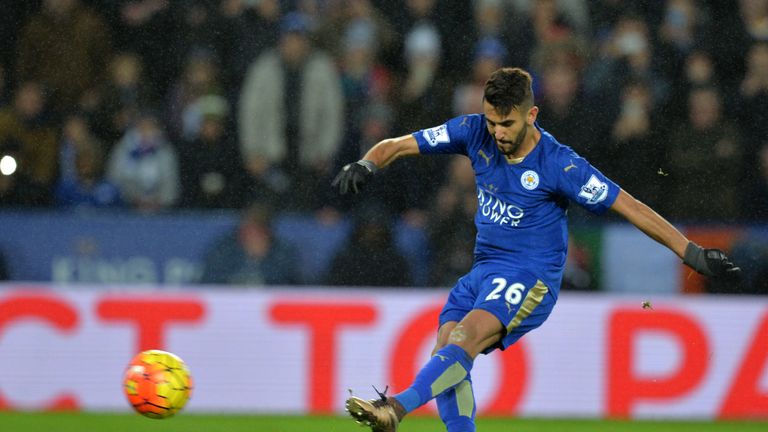 "I said 'I am very happy with you and your performance. You will continue to score, make assists, and it doesn't matter'. And I think it gave energy and confidence for him.
"I don't know who will take them. I will speak with my players and we will see."