Michael Appleton interview on Leicester's turnaround and his managerial ambitions
By Nick Wright
Last Updated: 30/01/18 12:38pm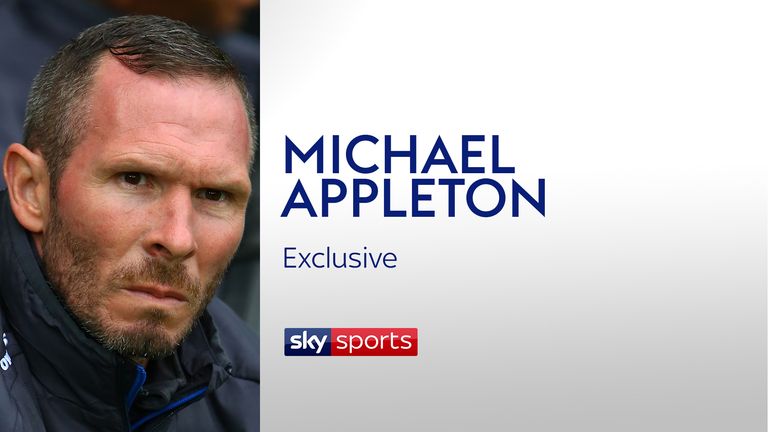 Michael Appleton speaks to Sky Sports about Leicester's turnaround under Claude Puel, life as a No 2, and his ambition to move back into management in the future.
"Eventful is a good word for it," says Michael Appleton with a smile.
It is seven months since he left his role as Oxford's head coach to become assistant manager at Leicester, and his first season at the King Power has certainly had its up and downs.
After a rocky start which cost his old friend Craig Shakespeare his job, the 42-year-old is now helping Claude Puel take Leicester back up the table.
"When you come into a new club, you hope that everything is going to be positive and on an upward curve rather than a downward spiral," he says.
"As always in this job, it has been a little bit of both. There have been challenges, but I'm enjoying the experience and I'm enjoying working with the lads. I'd like to think they feel the same way."
They certainly seem to be enjoying themselves right now. Leicester have only lost four games out of 22 since October.
They have risen to seventh in the Premier League and moved into the fifth round of the FA Cup with Saturday's 5-1 thrashing of Peterborough. Appleton, a highly-regarded coach who steered Oxford to promotion from League Two in his previous role, has no regrets about becoming a No 2.
"It was something which required a lot of thought but the opportunity to work in the Premier League was a big attraction," he says. "Normally for a young English coach to get into the Premier League you would have to get a side promoted out of the Championship. I just felt this was my opportunity to have a shot at it."
It was Shakespeare who provided it. The pair had worked together in West Brom's academy after Appleton's playing career was curtailed by injury at the age of 27. From there, he went on to have spells in charge of Portsmouth, Blackpool and Blackburn as well as Oxford, but he always stayed in contact with Shakespeare.
"One of the reasons I took the role in the first place is because I knew Craig as well as I did," says Appleton. "I knew I would feel comfortable airing my opinions to him. When he lost his job and I was asked to stick around, I knew it would be more difficult with whoever came in, but it's a learning experience which is getting better and stronger over time."
Puel has had a transformative impact at Leicester but Appleton has been an important figure in the turnaround too. He steered the club to victories over Swansea and Leeds when he was put in temporary charge of the team following Shakespeare's departure, impressing the owners enough to keep him around after Puel's appointment.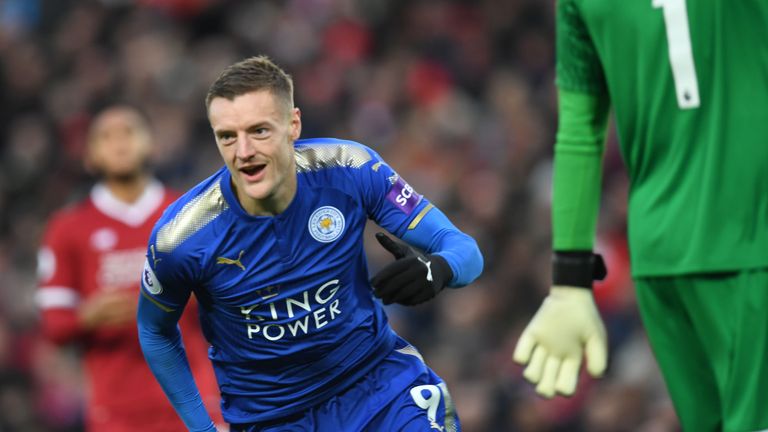 "The club spoke to me a couple of times during that period when Craig left and before Claude came in," he says. "They basically made it clear that they were delighted with the job I was doing, and that they wanted me to stay regardless of who came in. It was reassuring. Then when I first met Claude, he told me that I was going to be an important part of things going forward.
"I had built up a relationship with the players. I had a good understanding of their strengths and weaknesses, so I was able to help Claude with communication. In the first few weeks after his appointment, we spent a lot of time speaking one-on-one about the plusses and minuses of the group. He was able to use my knowledge and make his own judgements on what was needed."
Leicester were in danger of getting sucked into a relegation battle at the start of the season, so what's changed? "I don't think there have been massive changes," says Appleton. "We had a very difficult start to the season, playing four of the top-six sides in our first six games.
"It was a tough run and little things didn't quite go for us. We were 3-2 up at the Emirates with eight minutes to go and ended up losing 4-3. We were 3-2 down to Liverpool at home and Jamie Vardy, who is normally so reliable with penalties, missed his spot-kick.
"I just think the fixtures became that little bit easier and all of a sudden players started finding a little bit of form. I think what Claude did at the time was to give an opportunity to one or two of the lads who had been on the periphery. They responded well to that and the confidence of the group grew after a couple of wins."
Appleton laughs when it's pointed out that those first two wins came under his watch, but he admits his fleeting time in charge did remind him of his long-term ambition to return to management.
"I loved it, if I'm being honest," he says. "I was as disappointed as anyone when Craig left, but the reality is that the games come thick and fast and you've got to deal with it. It was almost like I kicked into autopilot again. I think a lot of people noticed a difference in me, in a positive sense."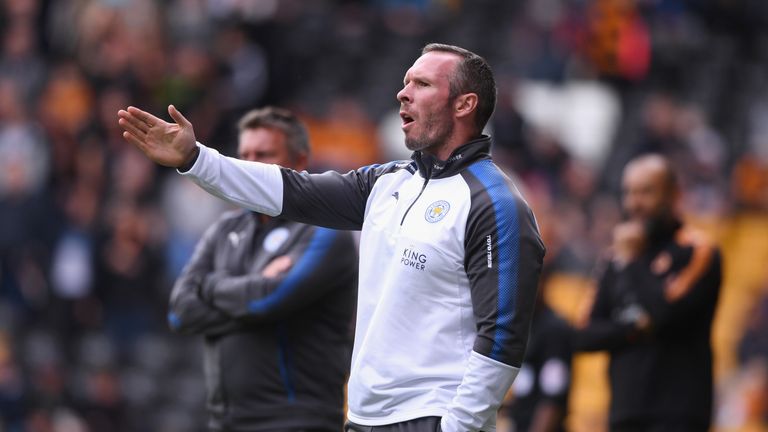 It was a stormy period for the club but Appleton's previous experience ensured he was well-equipped to cope. "It was a breeze compared to my previous jobs," he says. "I had to worry about things like administration at Portsmouth and very difficult owners at Blackpool and Blackburn. Ultimately at Leicester, we're still talking about a Premier league club with top players in a stable environment. I just tried to calm everyone down."
Appleton has a three-year contract at Leicester and rules out the possibility of filling the current vacancy at his old club Oxford, but he does expect his next role to be a managerial one. "There's no doubt that ultimately I see myself as a number one again," he says. "What level that will be I'm not too sure, but I think if you can manage and lead people, you can adapt to any situation."
Right now, however, it's about adapting to life under Puel and making the most of his opportunity in the Premier League. "I think you can get a bit ahead of yourself sometimes," he says. "From my point of view it's just about keeping my head down, being professional and making sure the players are as well prepared as possible for the games.
"After that, we'll see what the future holds."