Claude Puel admits Leicester were affected by the Riyad Mahrez transfer saga,  but refuses to blame the player for the club's current bad form.
Leicester have only two wins in the last 12 games, and are without a win since Mahrez returned to the first team following his failed move to Manchester City in the January transfer window.
The City midfielder spoke to Sky on Thursday and said he regretted how his failed move to City was handled, but insists he still has a good relationship with the club.
Puel said: "The first game against Everton, it was a strange atmosphere around the team. It was a difficult moment. We lost a good feeling about this game and there were mistakes.
"Riyad reintegrated quickly and shows a great attitude, that I expected. The player we need. He went through what was a tough time for him. Everyone has welcomed him back.
"Probably his absence hurt us a bit, with results and confidence, but we are pleased to have him back because he is a top player.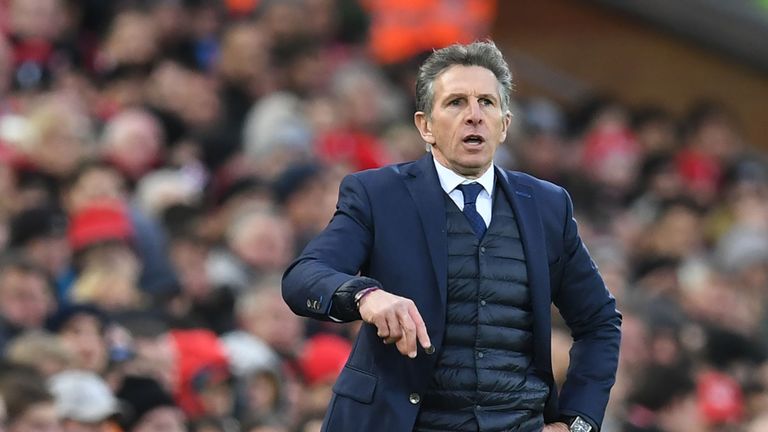 "I had to try to understand the player, avoid confrontation. Riyad is very honest and wouldn't get up to mischief.
"I wanted to help him but he had to respect club's decision.
"It was the first time he'd received such a high-profile approach, which was new for him. It was up to me to keep him here for the club, and for me to try to sort it out, protect Riyad and the club.
"Everyone conducted themselves well.
"He has emerged stronger, and whilst it was a set back for us in the short term, it will make us stronger for the future."