Harry Maguire's mental strength is as much an attribute as his football ability, according to former Leicester assistant manager Michael Appleton.
Maguire has been one of England's standout performers at the World Cup and scored the team's first quarter-final goal since 2002 with a header in the 2-0 win against Sweden on Saturday.
Appleton worked with Maguire in the defender's first year at Leicester, and told Sky Sports News he was a fantastic addition to the dressing room after signing from Hull in June 2017.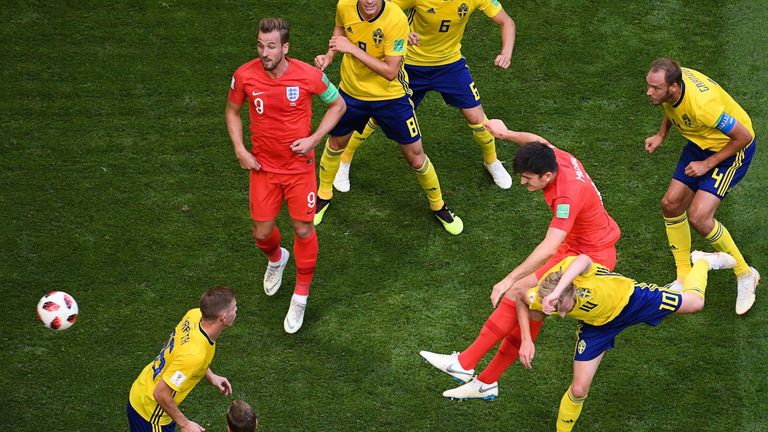 "First and foremost he is a great character," Appleton said. "He's a Yorkshire lad, very very down to earth and he has a calm head.
"There's the obvious attributes that he does have, his ability to come out of the back three or four and travel with the ball and bring it into the midfield area. But he brings more than that to the team - there's a coolness, a calmness."
Maguire's goal in the quarter-finals was his first in an England shirt but former Oxford United boss Appleton says the centre-back's focus in the semi-final on Wednesday will be in keeping out Croatia rather than adding to that tally.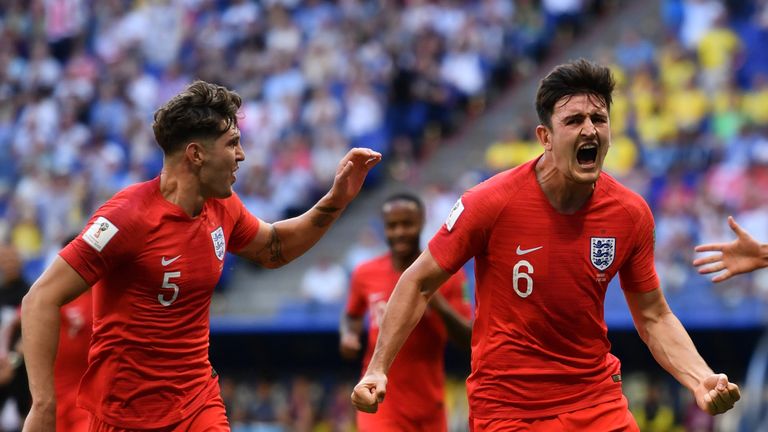 "His attacking ability has come to light during the World Cup," Appleton said. "I think it does come naturally to him. Certainly in the Premier League they know he's Leicester's best header of the ball so we do usually get the opposition picking him up from corners.
"But from a defensive point of view, he would say if you asked him honestly, the most important role he's got to play is making sure they [Croatia] don't score and that he deals with everything that comes into the box."