Leicester are expected to accelerate their plans to sign a new centre-back after Wesley Fofana broke his leg on Wednesday.
Fofana suffered a fractured fibula during the second half of Wednesday's pre-season friendly win against Europa League winners Villarreal.
The French defender, who joined from Saint-Etienne in October for a fee of up to £30m, was the victim of a late tackle by forward Nino, after which he immediately called to the bench, with physios and paramedics rushing on.
"Obviously it was a horrendous injury for us, and we are obviously devastated for him," said Rodgers ahead of the Community Shield against Manchester City at Wembley on Saturday.
"He is a top-class young player, so he is going to be a huge loss.
The 20-year-old had lengthy treatment on the King Power Stadium pitch, including being given oxygen, before being stretchered off to applause in front of a crowd of over 17,000 fans.
Rodgers said Fofana, who made 38 appearances in all competitions last season, will undergo a scan on Thursday before the club knows how long the defender will be unavailable.
"The ankle was so swollen, so we had to leave it overnight," he added. "He will have another scan today which will give us a clearer indication of how long he is going to be out."
Nino apologised for the tackle that injured Fofana on Thursday.
In a statement released on behalf of Nino by Villarreal, he said: "I am writing to publicly apologise, having already done so privately with him.
"At no time was it my intention to harm him, as unfortunately happened.
"I sincerely hope that he has a speedy recovery and can return to the pitch as soon as possible to continue showing that he is a footballer of the highest level."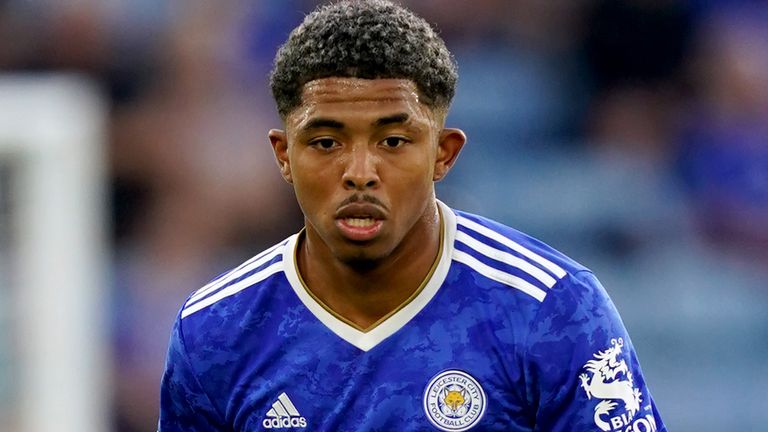 Fofana is expected to miss a significant period of the new season, while Jonny Evans is also a doubt for Leicester's Premier League opener against Wolves on August 14.
The Foxes do want to add a new centre-back in August but are mindful of the situation once Fofana and Evans return to fitness.
As a result, they are likely to explore players available on loan, with targets expected to be discussed on Thursday.
"We are definitely light in the area," said Rodgers, who confirmed the club had a small list of players identified as potential signings.
"Filip Benkovic has done really well over the course of the pre-season, Daniel Amartey can also play there and has done well but I don't think there is any doubt we are light and it is something that we will have to look at."
The Foxes open their Premier League campaign at home to Wolves on August 14.
Rodgers: Maddison happy in training
Leicester midfielder James Maddison is the subject of interest from Arsenal this summer but Rodgers insists the England international is working hard in his preparations for the new season.
Asked whether Maddison was likely to remain at the club, Rodgers said: "I believe so, I haven't been told anything to say that he wouldn't be. He is happy in training, he is working very hard.
"Clearly there is obviously gossip and speculation that goes around, especially at this time of the year. But James is a very important member of our squad here, a very talented player.
"His season was disrupted last year by injury. Hopefully this year he can go and show the real top player that he is."