Former Hull City chairman Paul Duffen has said there is no urgency for the club to be sold as talks continue with potential investors.
Duffen, who is assisting the Allam family in their search for new owners, has described himself as a "facilitator" in any deal and would consider a return to his former club.
"I get a sense the club will find a new owner," Duffen told Sky Sports News HQ at the Soccerex global convention in Manchester.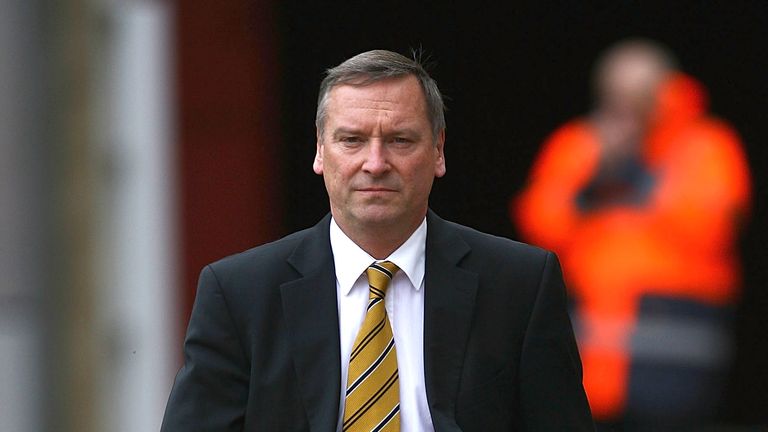 "They've had a couple of aborted transactions. They want to take their time to ensure they work with the right party, and the right party isn't always the highest bidder but the best bidder. My primary interest is to find the best owners for the club."
Duffen visited the club with Chinese investors at an under-23s game earlier this month, after a deal involving other potential owners fell through.  
"I think they would make great owners," said Duffen. "They are really nice people but I wouldn't want to prejudice the outcome of any negotiations, it's not mine to decide.
"There always has to be a deep evaluation. The important thing is the process is allowed to happen outside the glare of the media. Otherwise it's very hard for people to function in that environment.
"I'm sure, yes, there will be a transaction at some point in the future but I don't think there's any time pressure."
Duffen will wait for any takeover to be completed before he discusses whether to return to Hull City, or another club.
"If I went back in to run a football club, day to day, it will be because it was right for me, it was right for the owners," he said. "Maybe I will join the board of a football club at some point in the future, rather than be hands-on day to day. I wouldn't place any conditions (on any new takeover)."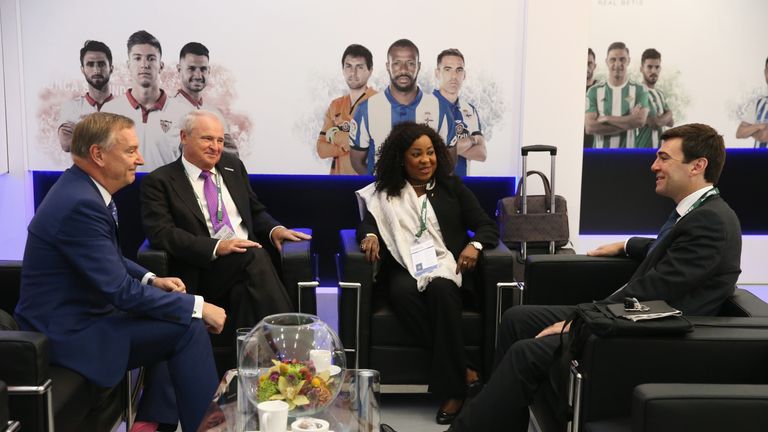 The former Hull City chairman, who joined the board of Soccerex earlier this year, watched FIFA General Secretary Fatma Samoura give her first speech in England and praised the most powerful female official in world football.
"I think it's fabulous that Fatma came here and spoke in her maiden speech in England," said Duffen. "She has every opportunity, is clearly very capable, and time will tell how effective her period in office will be."
Watch every minute of the Ryder Cup, plus Friday Night Football and the Malaysia Grand Prix, on NOW TV for £10.99. No contract.