FA Cup: James Chester positive for Hull City's future following run to final
Last Updated: 20/06/14 1:36pm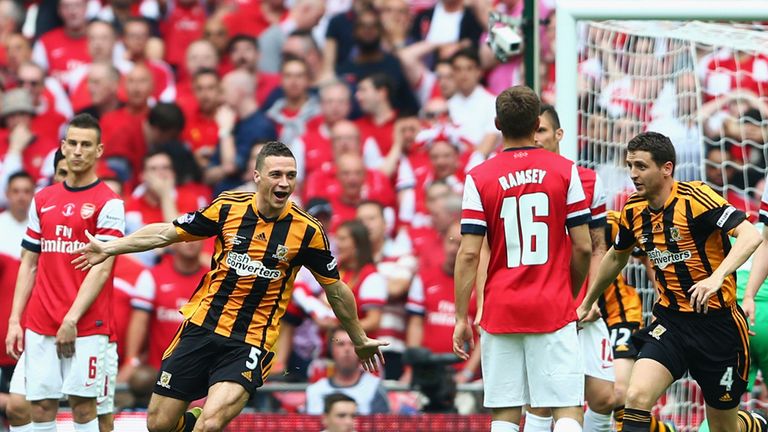 Hull City defender James Chester believes the club have proved their doubters wrong after coming close to winning a first major trophy in 110 years.
The Tigers finished 16th, four points clear of the relegation zone, in the Premier League and reached the FA Cup final for the first time before losing 3-2 to Arsenal.
A fantastic start saw Hull leading 2-0 after 10 minutes with two goals from set-pieces, only to see Arsenal take the game to extra-time before lifting the trophy thanks to an Aaron Ramsey strike.
Chester, who opened the scoring at Wembley, was upbeat about the future of the club, despite their final disappointment.
"Nobody gave us a hope at the start of the season, but we did it quite convincingly," said Chester.
"Hull are a club on the up. I love coming in every day - I've always got a smile.
"We've shown this year we are a team with great character and have some quality here.
"The FA Cup run has been a bonus. It's a springboard for us.
"This has been a great journey, but it's not the end."
With Europa League football on the horizon, Steve Bruce has confirmed he will have to strengthen his squad for the Tigers to stay competitive next season.