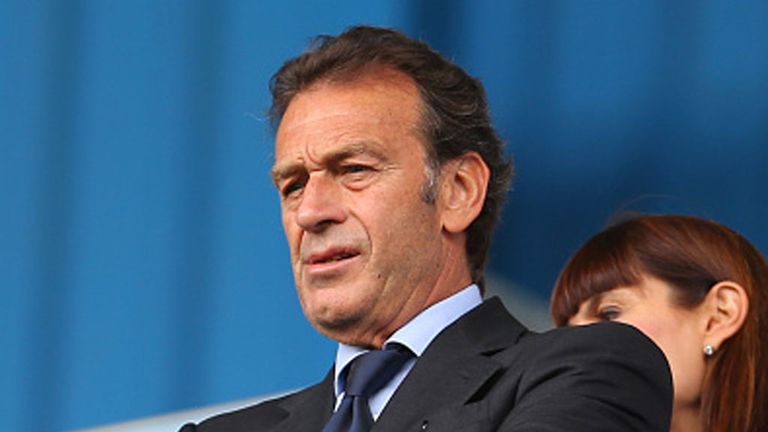 Leeds United owner Massimo Cellino has confirmed his intention to no longer attend the team's matches, due to the supporters' calls for him to leave the club.
The Italian, who acquired the Championship club in February 2014, is currently appealing a second Football League ban for breaching its owners' and directors' test following a conviction for tax evasion. 
Cellino has agreed a deal in principle for supporters group Leeds Fans United (LFU) to buy a majority stake in the club, who currently sit 19th in the Championship and without a win in their last six matches. 
"It pains me to make this decision as I have put my heart and soul into this club," the Italian told the club's official website. 
"But what I was subjected to at the Blackburn game left me feeling like I had no other option but to take a step away."
Leeds were beaten 2-0 by Blackburn Rovers last Thursday at Elland Road, in manager Steve Evans' first home match in charge, leaving them without a win on home soil since March.
Cellino has sacked five managers since gaining control of Leeds, with former boss Neil Redfearn's 200 days in charge the longest under his reign.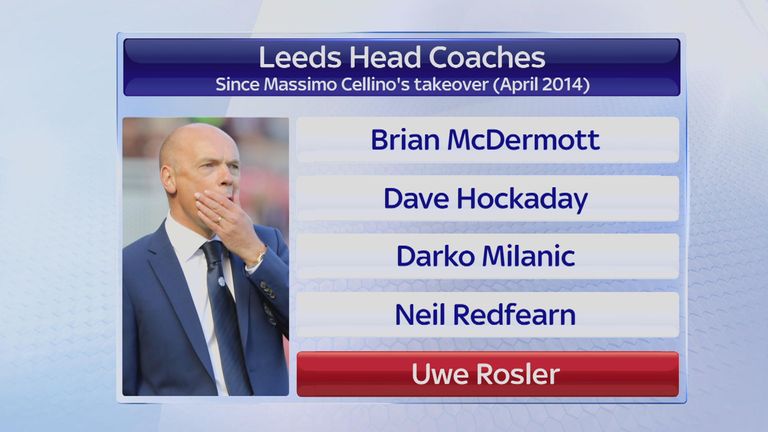 "After the time, effort and emotion I have given to the club to try and enable us to move forward, it hurt me a lot to hear the fans singing what they did on Thursday night," he added. 
"The fans made it clear they believe I am no longer the best person for this job, and for the first time I am starting to think that they may be correct."
LFU chief executive Dylan Thwaites said on Monday he was hopeful of agreeing a period of exclusivity in order to thrash out a deal to secure the purchase of the club. 
Ahead of Leeds' clash with Cardiff on Tuesday night, Evans welcomed the news of the takeover, but insisted he had not discussed it with Cellino. 
"The off-field matters, 100 per cent I don't talk to him about it because I don't want to get involved in hearing any particular side," Evans said.
"Maybe the Leeds United supporters have been speaking to him for a while, I don't know.
"I heard from a journalist and I can't get involved in who runs Leeds United - it's an oil tanker in the ocean and I'm trying to swim against the tide.
"I just get on with the job of managing the team and the dressing room. I've always said my job is not to get involved in any shape or form with what happens off the pitch.
"That's a decision left for the owner and of course if the supporters are involved it's left to them, they are after all the lifeblood of any club."