Leeds United midfielder Lewis Cook says he is not thinking about transfer speculation linking him with a move to the Premier League.
Cook has become a regular fixture in the Leeds side since making his debut on the opening day of last season and was named the club's Young Player of the Year for 2014/15.
The 18-year-old has featured in 17 of 20 Championship games so far this campaign and despite press speculation linking him with Manchester United, Liverpool and Bournemouth in recent weeks, the England U19 international insists he is not looking too far beyond this season.
"I'm playing my football at Leeds at the moment so I'm enjoying my time here," he told Sky Sports News HQ, ahead of Leeds' 10 in 10 game against Wolves on Thursday - live on Sky Sports.
"We're doing well so we'll see what happens in the future.
"I just try not to read anything. Nothing's happened so I can't really comment on it, I'm just enjoying playing for Leeds.
"It's great for me [to be playing in the Championship] personally. It's much better than playing in the U21s somewhere.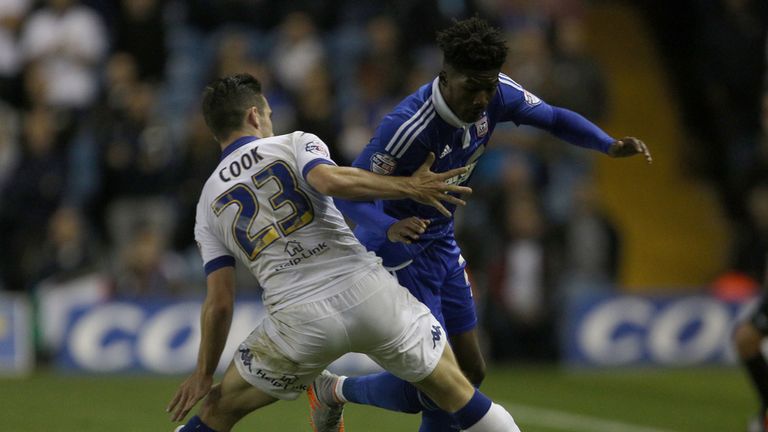 "Playing a lot of games in the Championship at a really intense level is competitive, really good for me, and can improve you as a player."
Despite a string of impressive displays, the box-to-box midfielder has scored just once this season and says he is determined to try and add more goals to his game.
He said: "Scoring more goals improves you as a player a lot. I had a chance on Saturday [against Charlton] to score, but unfortunately it got blocked.
"If I can score more then it's more I can add to my game and improve me as a player.


Leeds travel to Molineux for the seventh game of 10 in 10 and Cook says he will not be fazed by playing in front of the TV cameras.
"You just get the feeling more people are watching really. If you can't deal with that then you shouldn't really be a footballer," he added.
"It's something that is just in the back of your mind so you just try and forget about it, it's only cameras, you just play your football.
"It's an opportunity for players to show what they've got. It's good for everyone at home, a lot more football on TV. It's good to show what we're all about and put yourself out there."