Leeds boss Steve Evans said he wants to remain in charge and will talk with owner Massimo Cellino "when he is ready" after seeing his side beat Reading 3-2.
Chris Wood was pilloried by Leeds fans for squandering two gilt-edged chances at Burnley last weekend. But goals in the 69th and 85th minutes saw the £3m New Zealander deny McDermott revenge for his double sacking by Cellino during a turbulent 13 months in charge at Leeds.
Toumani Diagouraga was also on the mark for Leeds with a header three minutes into the second half, after Michael Hector made the home side pay for failing to clear Oliver Norwood's 38th-minute free-kick.
Reading substitute Deniss Rakels ensured a thrilling finish after Wood had nudged Leeds in front and it was Wood who burst through for the late winner.
"Chris (Wood) has been out more times than he has been available to me, but if you give him the right service he will give you the goals," Evans said. "We were all waiting for his first goal of the game to nestle in the net and although he had lots of time for the second it was a fantastic finish."
"At the moment I am fully focused on our next two games against Wolves and Hull. I have never made any secret of the fact that I want to be Leeds' head coach next term. In life we would all like decisions to be made quickly but when I asked my wife to marry me she took forever!
"The president (Cellino) will meet me for talks when he is ready."
Evans revealed that Sol Bamba and Tom Adeyemi were victims of a sickness bug which kept them out.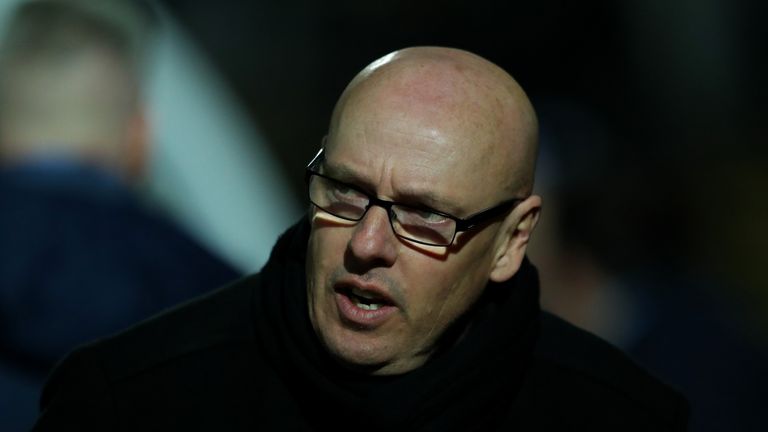 Reading manager McDermott, making his first visit back to Elland Road since his sacking, praised the Leeds crowd for the welcome he received.
"The Leeds fans are genuine, good people and Leeds United is a fantastic football club," McDermott said. "Apart from the result, I enjoyed being back.
"We have a very young team and they will learn from playing in this environment. In the first half we were good value and maybe could have been two goals up, but we didn't come out for the second half as well as we should have done.
"After Leeds took the lead, we showed resilience and character. Deniss (Rakels) scored for us and then we conceded another, but we have more points than last season, so that is a positive sign.
"We need to improve results away from home and do the ugly stuff well."