Leeds manager Neil Warnock hails Tottenham ahead of FA Cup fourth round tie
Leeds boss Neil Warnock has saluted Tottenham ahead of their FA Cup fourth round tie at Elland Road on Sunday.
Last Updated: 27/01/13 1:44pm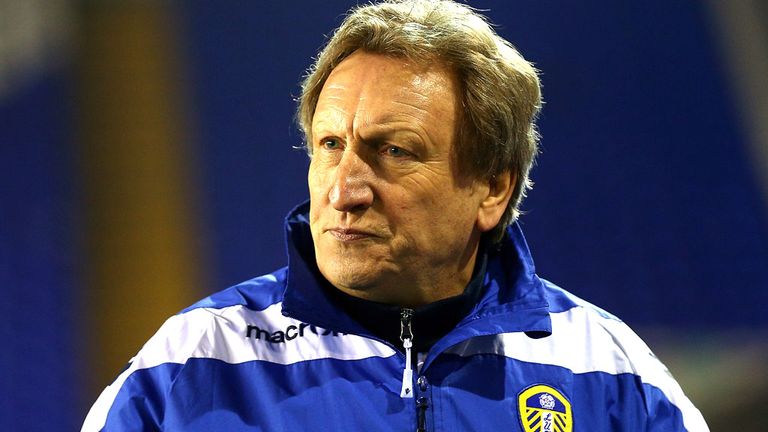 Warnock's men defeated Premier League sides Everton and Southampton at the end of last year, before their Capital One Cup run ended with a heavy defeat to the European champions.
With Spurs continually advancing during Andre Villas-Boas' reign at White Hart Lane - they currently sit third in the table ahead of both Arsenal and Chelsea - arnock believes they will soon be challenging for a top-two spot, having watched them in action as they drew 1-1 with Manchester United.
Speaking ahead of Sunday's showdown, he said: "They're an excellent team and when you watch them get 61 per cent possession against Manchester United, you realise what you are up against.
"I didn't see a weakness in them last weekend. They are playing with a freedom and are relaxing now that Andre Villas-Boas has got his feet under the table. I think they'll be pushing the top two soon.
"If you look at their team from one to 11, they have everything that I look for in a team. Pace, power, strength and entertainers. I think they are a better side than Chelsea."
Speaking about strengthening his squad during the remainder of the January window, Warnock added: "I can only look at my time and how we're looking to improve the squad. Ask me next Friday when the window has closed. I think, by my reckoning, the window lasts for 31 days not 21, so wait until after that.
"I don't have to sell at all. I am looking to improve the squad, you will have to wait and see."