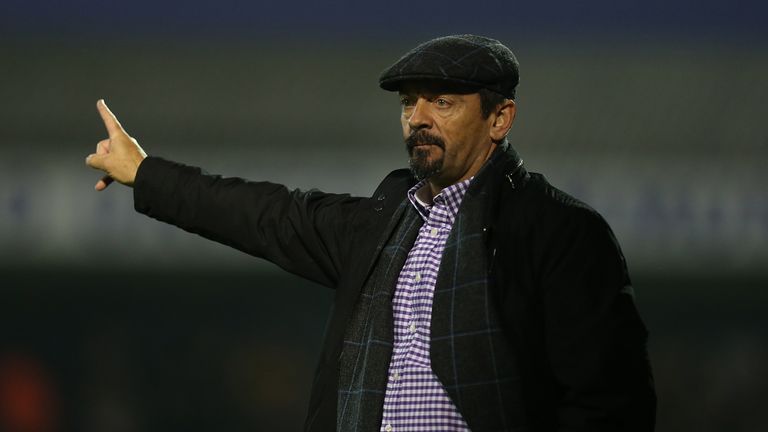 Police are investigating footage from Saturday's Essex derby after trouble marred Southend's 3-0 win over Colchester at Roots Hall.
A lone home fan was filmed jumping onto the pitch at Roots Hall and running over to confront a stand full of rival fans towards the end of the lively sold-out League One clash.
Footage posted by Colchester fans show a man sprinting across the pitch and appearing to throw punches at away fans in the North Stand before he is hauled away by stadium security.
"A post match investigation will be launched following today's events," confirmed PC Nicki Howard, a dedicated football officer for Colchester United on Twitter.
"Myself, @SUFCPolice & @EssexPoliceUK cannot be held responsible for the unacceptable actions of a minority.
"We will however do everything we can to identify those responsible and ensure they won't cause problems at football again."
Colchester's Alex Gilbey was sent off for violent conduct in the first half and Southend scored three goals in the final eight minutes to snatch victory over their historic rivals.
Gilbey's two-footed challenge sparked a confrontation on the pitch between players from both sides while Adam Barrett's goal celebration enflamed tensions in the stands.
Barrett ran the length of the pitch to celebrate after scoring Southend's second goal in the 88th minute and was booked.
"It was a fantastic day for us but it was saddened by the fracas in the corner which is not something we advocate at the club," said Southend manager Phil Brown.