Nathan Jones returns as Luton manager 16 months after leaving for Stoke
"I had a fantastic relationship with the fans and I betrayed that," admits Jones, as he takes reins at Luton again after controversial switch to Stoke
Last Updated: 29/05/20 8:17am
Nathan Jones has returned to manage Luton Town 16 months after leaving the club to take over at Stoke City.
Jones, 47, was at the club's training ground on Thursday morning to meet the first two small groups of senior players ahead of the first session of the day.
He will be reacquainted with the other four groups ahead of the next two sessions, and will take charge of the final nine games of the Championship campaign as the Hatters seek to avoid relegation - if the second tier is given the green light to return to playing.
Jones said he understood the mixed reaction from Luton fans to his return but was grateful to be given another opportunity.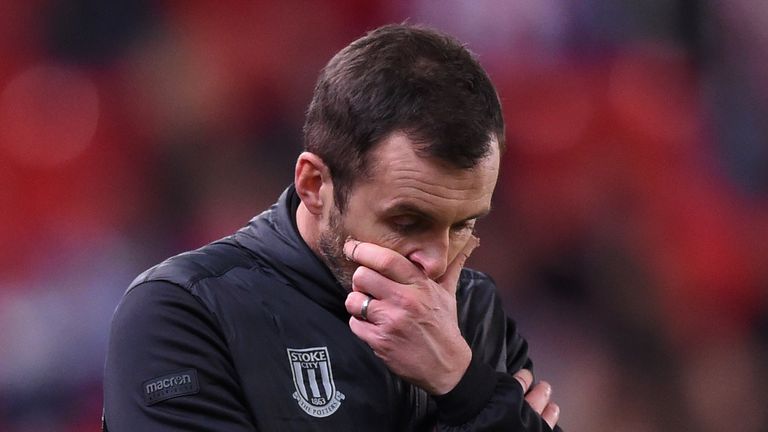 "What I'm really remorseful about and what I regret wholeheartedly was the manner of the exit, because I understand that was bound to cause the animosity that it did," he said.
"I'm very grateful for being given the opportunity to manage this club again.
"We've had to build relationships back up a while ago for normality, and then this came about, so I'm very grateful for the club to have given me the opportunity to manage again.
"I had a fantastic relationship with the fans and I betrayed that. I went against everything they had given me, but I had to earn that, let's not forget, I wasn't embraced immediately.
"I had to earn that, and that's exactly what I'm going to have to do again and that's exactly what I intend to do."
Luton Town chief executive Gary Sweet said: "My job is to make sure the club can escape the severe economic impact of the virus and whatever decisions we make now, it is the club that must be put first.
"We must do everything we possibly can to stay in the Championship this season. We have just nine games left to climb out of the relegation zone and the squad has to be more than ready.
"We need a manager who can hit the ground sprinting - someone who knows us, our players and our environment, and someone who knows the league.
"There's only one man who has those characteristics and that's Nathan Jones."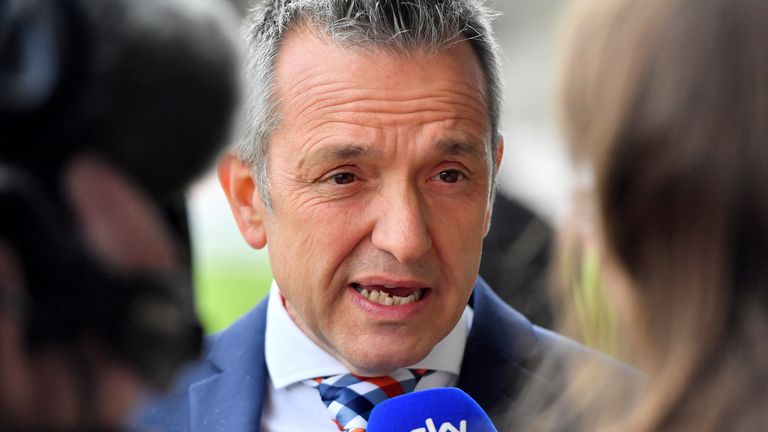 Sweet also confirmed that the Luton players have agreed a wage deferral and accused the Professional Footballers' Association of poor guidance.
He said: "They were always willing to do it, it was always about the value and how, and the terms and the conditions, but ultimately the PFA have got a lot to answer for here in my opinion.
"I think the guidance the players got from the PFA has been pretty haphazard and quite unprofessional because they have given authority for some clubs to go with deferrals with their squads but other clubs not.
"We've had to go through a process of demonstrating our financial statements and cash flows to [accountants] Deloitte on behalf of the PFA in order to get their approval to recommend that to the players.
"So, as a player, if you're signed up to what is effectively one of the strongest unions in the world, you're going to have to listen to them.
"So I actually don't blame the players as much as I do the PFA and I know I'm going to have trouble with the PFA on this by the way, I've been having trouble with them for weeks now so it's not a problem to me, but that's where we are.
Jones' journey from Kenilworth Road and back
Sky Sports' Dan Long...
Jones' exit for Stoke in January 2019 left a sour taste for Luton supporters who had hoped the Welshman could have stayed to add a League One promotion to his League Two success the season before.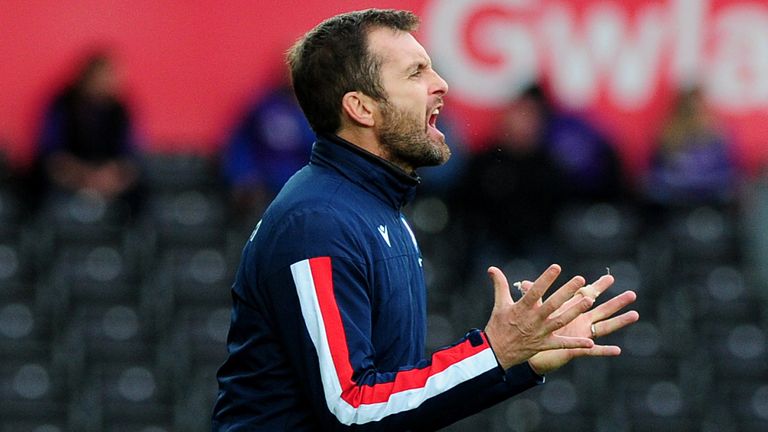 However, he chose to take on a significant challenge with Stoke, with the clear aim of lifting the club back to the Premier League after a season-and-a-half of mediocrity that had followed a dismal relegation in 2017/18.
It was a move Jones himself referred to as 'a calculated gamble' and one that was met with public criticism from both the Hatters' board and fans alike.
But he managed to guide the Potters to only three wins in 21 games in the final months of last season before being sacked in November 2019 having added just three further victories, making a second relegation battle in as many years a real threat.
Speaking to the Sky Sports EFL Podcast in December, Jones said: "We made big errors, missed key chances and we had a lot of bad luck.
"That's not just me sitting here with sour grapes because, over a period of time, you get what you deserve but, at times, things that were happening in games were really difficult to fathom.
"That's what really contributed because with the owners that I had, with the patience they were showing me, we probably only needed two or three more wins. We just got to a point where it was getting very difficult to see things changing and I hold my hands up for that."