I Believe in Miracles: Q&A with author Daniel Taylor on new Nottingham Forest book
By Adam Bate with Daniel Taylor
Last Updated: 11/11/15 1:33pm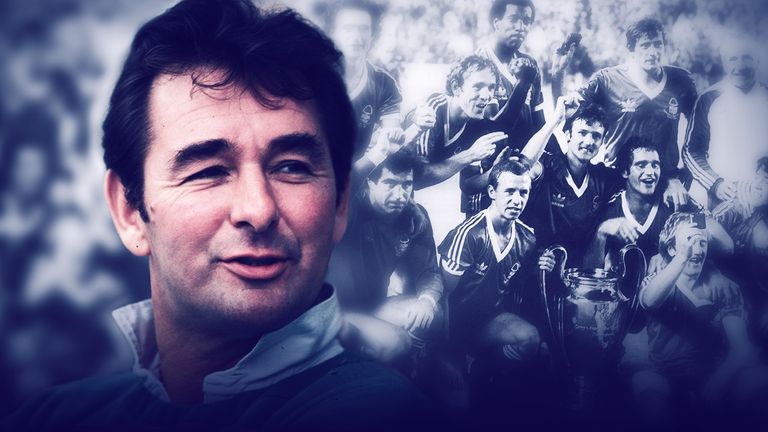 Between 1975 and 1980, Nottingham Forest went from a second-tier provincial side in England to double European champions.
Jonny Owen's acclaimed film 'I Believe in Miracles' tells the remarkable story of Brian Clough's team and Daniel Taylor's accompanying book is released on November 12.
Here, Taylor discusses the experience of writing the book and explains why the team's journey was such a unique achievement…
What's your own relationship with the story?
Well, they are my team. I've graduated from the terraces to the press box and I've followed them home and away for years. I can remember Forest being in the UEFA Cup in 1995-96 not long after I had started out in journalism at the Newark Advertiser, sharing a house with a couple of mates and one of them basically living off tomato-ketchup sandwiches for a week because we were so desperate to raise the money to go on every trip. So, there is always that affinity, even if these days I don't get the chance to see them as much as I would like and the modern-day club can frustrate the hell out of me sometimes.
My first game was 1981, which is pretty lousy timing at a club that won European Cups in 1979 and 1980. But we still had some great times after that and I guess, despite not being in Munich or Madrid for the finals, those glory years have become my specialist subject. This is my second Forest book. Jonny Owen, the director of the film I Believe in Miracles, got in touch a while back and when the book idea was flagged up it all fell into place very quickly.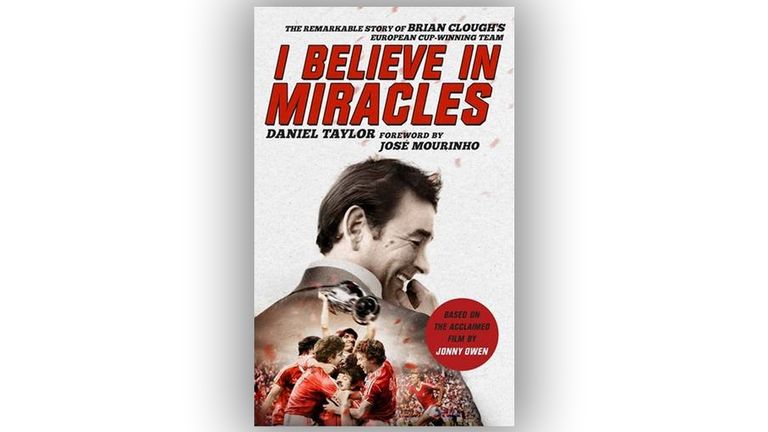 Can you try to sum up what makes Forest's achievement so amazing?
People keep saying "it will never happen again" and that's very true. But it never happened before either. That team achieved something truly unique. The only way I can liken it to the modern game is to try to imagine Huddersfield Town, who were 13th in the Championship in January, winning promotion in May, then rattling off a Premier League title at the first attempt and winning back-to-back Champions Leagues, a couple of Capital One Cups, beating all the established elite at home and abroad and, not forgetting, setting a new record for going unbeaten in the top division - 42 matches in Forest's case - that lasts a quarter of a century.
We were that team: 13th in the old Division Two when Brian Clough arrived on 6 January 1975. Forest were getting crowds of below 8,000 that season and weren't even the best team in Nottingham. One of the committee members, Brian Appleby, described Forest as the "most unprogressive club in the country". Clough was there, he said, to give a "transfusion of life to a dying club". Or as Clough said himself: Forest were "in the ****."
Within five years Clough - and, of course, Peter Taylor - had turned them into the Kings of Europe, and they did it with five of the players (Viv Anderson, Martin O'Neill, Ian Bowyer, Tony Woodcock and John Robertson) who were there from the start, at a club that was five points off the relegation places into Division Three.
Yes, Trevor Francis joined in 1979 for £1m but before then the club were so skint they held a cheese and wine event to try to raise a few quid from local businesses. They put a carpet-fitter in attack (Garry Birtles) who was signed from Long Eaton United for £2,000. And yet this was the team that went on to beat Barcelona over two legs to win the European Super Cup. It was the team that whacked Manchester United 4-0 at Old Trafford (go on YouTube and type in 'A Lesson in Football'). And in ten games against Liverpool - that brilliant Liverpool side, the double European Cup winners - they didn't even concede a goal in eight of them. Forest knocked Liverpool out of the European Cup, beat them in a League Cup final and knocked them off their perch long before Sir Alex Ferguson thought of the phrase.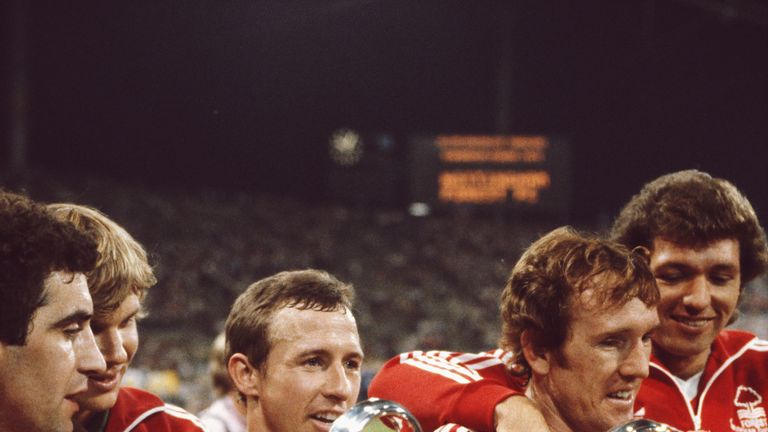 Does this feel like a good time to retell that story - is there a sense that it's even more remarkable now?
There was no special poignancy about the timing, 35 years on, but it is long enough now that there are younger generations who did not know the full story and might not appreciate why, for example, Jonny called it I Believe in Miracles (it's the Jackson Sisters version by the way on the soundtrack, not Hot Chocolate). Jose Mourinho did the foreword for the book and said he did not generally believe in miracles. But that team's achievements always stayed with him. He went to Nottingham once, walked round the city to take in what it was like, and then walked all the way to the City Ground, purely to get a better feel of the place. For younger readers, maybe they knew the basic facts about Brian Clough and his team but not necessarily the details of what a once-in-a-lifetime story it was. And, yes, set in a modern context it feels almost absurd that something like that could happen.
The team actually finished 16th in Clough's first season, three places worse than when he took over, and though they were eighth the next year they never threatened the promotion places. In 2015, results like that would probably have seen Forest sack him. Even when they did go up, it was with the fifth lowest points total of all time, scraping up in third position behind Wolves and Chelsea. People forget also that during the promotion season a home game against Southampton was abandoned because of the fog coming in from the Trent. Forest were losing at the time, playing terribly and would never have gone up if they had lost. They won the rearranged match and everything went from there. Otherwise, none of it would ever have happened.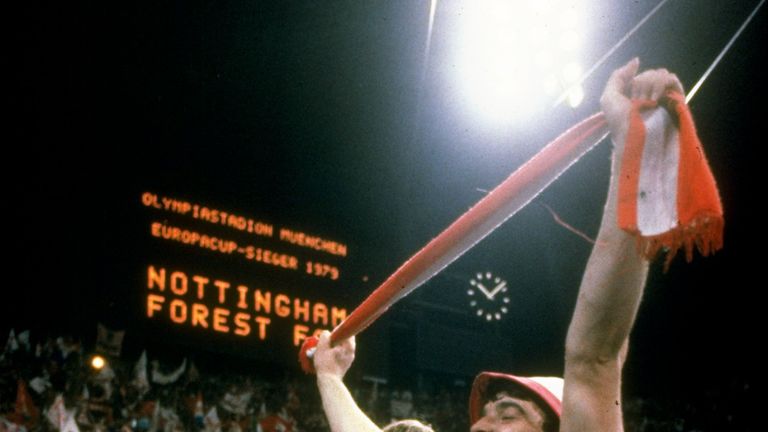 Do you feel that the recognition they are receiving is overdue? Someone like John Robertson, for example, has a surprisingly low profile…
John Robertson... honestly, I could talk all day about that man. He's an absolute gem. As a footballer, well, he scored the winning goal in one European Cup final, he set up the winner the previous year by going past two defenders in the blink of an eye, and every single player will tell you he was the fulcrum of that team. And the best thing of all? Allan Brown, Clough's predecessor, wanted to get rid of him. A swap deal was lined up with a guy called Ronnie Glavin at Partick Thistle. Again, how history might have been very different.
Clough and Taylor turned him from an overweight, chain-smoking drifter into one of the greatest wide players of all time. And yet when does Robertson's name get mentioned among the greats of European football? He was never shortlisted for the European footballer of the year award and the average modern-day player would probably have to stick his name into Google to find out who he was judging by a line in Craig Bellamy's 2013 autobiography. Bellamy played for Norwich when O'Neill was manager and Robertson was on the coaching staff. Yet he had never heard of Robertson. 'Someone told me he had been a proper player once. I know that now. I know that people thought he was a genius, that he was Brian Clough's favourite player at Nottingham Forest, that he won European Cups. But back then, I'd look at him with bandages round his knees, puffing on a cigarette and think: "No chance."'
On a wider scale, did that team get enough credit? Well, Forest played 184 competitive games in three seasons and lost only twenty-six. They won 78 per cent of their European Cup ties when, to put it into context, the most celebrated of Ferguson's Manchester United sides won 68 per cent of theirs in 1997 to 2000. Over those three-year periods, Forest won seven major trophies to United's five. Yet when the debates start about the greatest football teams in history, one of those sides barely gets a mention.
I wrote recently how Forest's double European Cup winners had not even been inducted into the National Football Museum's Hall of Fame and in fairness to the people at the museum I actually think they are embarrassed by the omission. Aston Villa have been honoured because of their European Cup. Manchester City have been inducted for winning the European Cup Winners' Cup and Preston's 'Invincibles' are there too. Yet Forest won the best prize in football twice. And that team went 42 matches unbeaten, rather than Preston's 22. Don't get me wrong, all those other teams thoroughly deserve to be there, but I think you can see what I'm getting at.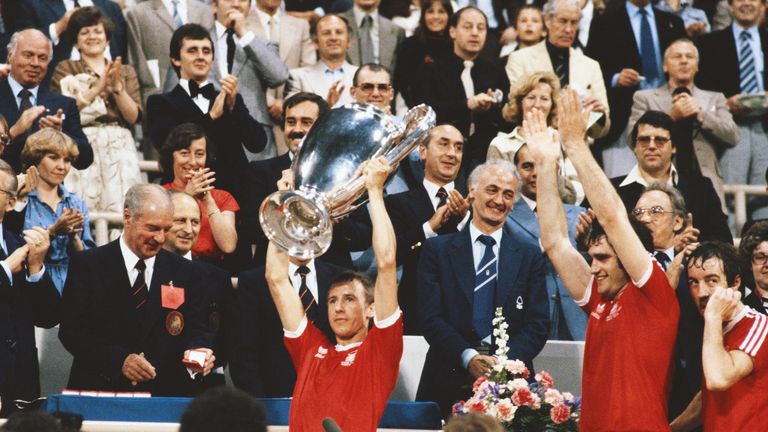 Has redressing that balance been a satisfying part of this process and have you enjoyed the feedback so far?
The reaction to the film, both in the reviews and the box-office figures, has been phenomenal. I always thought it would be but, to begin with, I was aware people might think "but he would say that, they are his team." I think now everyone can see what an incredibly talented film director Jonny Owen is, and why it has been such a hit. When Irvine Welsh says it is the best film about football you will ever see I think it's obvious within the film industry it has been incredibly well received. The book (which is out November 12) and the DVD (four days later) have both been at No 1 in the best-sellers' lists for new releases, purely on pre-orders, so it has clearly captured a lot of people's imaginations.
If we have redressed the balance a little, that makes me very happy because they are genuinely a wonderful bunch of men. It's been a joy seeing the way they bounce off each other, sharing a few pints with them and listening to the old stories. But this is important: there isn't an ounce of bitterness that I've seen about the way they are remembered. It's not their style at all. They played for Brian Clough and I guess they grew accustomed over the years to all the publicity being about him.
What can people expect from the book that's not in the film?
Well, for starters, the first thing Jonny did when I agreed to the book was present me with 21 hours of taped interviews with all the players. So I had a hell of a head-start. After that, we had a few nights in Nottingham with various members of the team and, everything put together, there is all sorts of new stuff. Essentially, the story is the same - it's all about that five-year period - just told in a different way. It was a labour of love - a 17-hour-a-day, stressful, summer-wrecking labour of love, but a labour of love all the same.
And lots more crowd-pleasing Brian Clough anecdotes? This period was him in his pomp wasn't it?
He was absolutely immense: the most telegenic, charismatic manager there ever was. There's been a lot of stuff written about him and his drinking - and it's not only The Damned United that has upset the Clough family and all the players - but that side of things spiralled much later. From 1975 to 1980, he was phenomenal, wasn't he? An old colleague once chastised me in print for using the word "genius" in an article. Well, sorry, but Brian Clough was a football genius.
It isn't in the same timeframe but people forget that when he won the league title with Derby it was only a highly suspicious refereeing performance that stopped them reaching the European Cup final. Equally, don't forget there was a proven case of a referee being bribed - one of the great match-fixing scandals - when Forest reached the Uefa Cup semi-finals in 1984 against Anderlecht. We could easily be talking about a manager who had won three European Cups and a Uefa Cup. Four European trophies at two clubs he found in the old Second Division.
It's Forest v Derby on Friday so Clough won't be far from people's thoughts. With Forest back in the bottom half of the Championship, how much does his influence still loom over the club and how the fans define themselves?
We are accused of living in the past sometimes. "You can't fart round here without someone mentioning the European Cups," Joe Kinnear said once. He - and other managers - took down all the pictures from the walls. "I see they don't have any photos of the relegation teams," Kinnear said. "Every day since I've been here I've had the history of this club rammed down my throat."
Maybe it reaches the point when a club is so preoccupied with its past it can cloud the future. Even Stuart Pearce, in his time as manager, wanted a blank wall at the training ground rather than a mural of the old heroes. But it's a glorious past, isn't it? And the present isn't so much fun. It's approaching 17 years since we dropped out of the Premier League and the club needs a serious rethink. It needs some football experience behind the scenes and it needs some proper thought and care because the cold, harsh reality is that we have finished eighth, 11th and 14th in the last three seasons.
We have lost maybe 4,000 fans in the process and our away support is down by half because the supporters' patience is finally wearing thin. We have dropped to 19th this season and our form is relegation stuff. The film has made Nottingham people feel very proud, and I hope the book has the same effect, but it would be nice to think the club might have a better future than it currently seems. Unfortunately, miracles don't tend to happen twice.
Daniel Taylor's book, I Believe in Miracles, is released on Thursday November 12. The DVD of the film is released on November 16.