Is the Oldham job right for Paul Scholes? Craig Bellamy and Alan Smith argued both sides of the coin on The Debate Live.
Oldham have interviewed the Manchester United great for their vacant manager's position, according to Sky sources, and the 42-year-old and current caretaker manager Richie Wellens are thought to be the leading candidates for the Sky Bet League One job.
The Latics lost seven of their opening nine games under John Sheridan but have since turned their form around with three consecutive victories with caretaker boss Wellens.
Scholes, who retired from professional football in May 2013 after a 20-year career with Manchester United, has been a frequent attendee at Boundary Park over the past few seasons and lives locally to the club.
So, should Scholes take the plunge into management at Oldham? We asked Bellamy and Smith on Wednesday's The Debate Live...
Craig Bellamy - Yes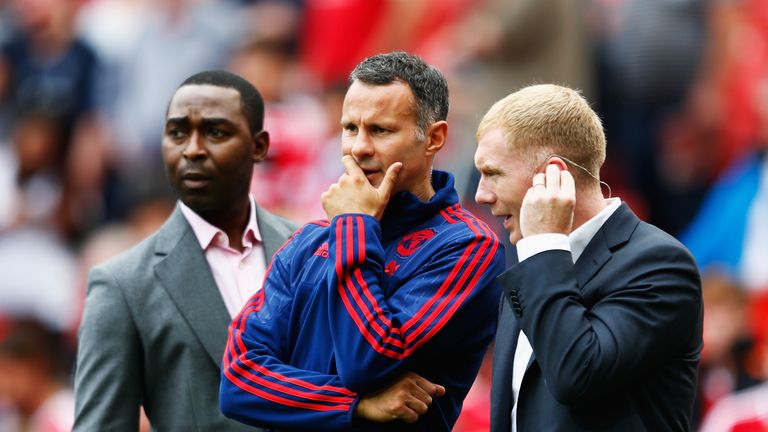 Bellamy believes it would be a great appointment for the struggling League One side, centring his argument around Scholes' ties with the area, and insisting Oldham have nothing to lose in trying something left-field.
"He'd be a great appointment for Oldham, especially for their profile. He's from Oldham, and how can a player as brilliant as he was not be able to give something back to football in a management or coaching way? He's from the area, knows the club, supports them, and knows the ins and outs of what state the club are in at the moment.
"Would he know that level? He would only know from what he's seen, watching their games and being a fan. He wouldn't know playing-wise because he was an incredible player and never had to go near those leagues. But at the same time, I look at it and think if he does, fair play to him, he's going to go in at the deep end, and I, like so many people, would be willing him on to do well.
"If you were Oldham, why not try him? You could try another manager from that league, who you'll end up getting rid of a year later. Why not try him?"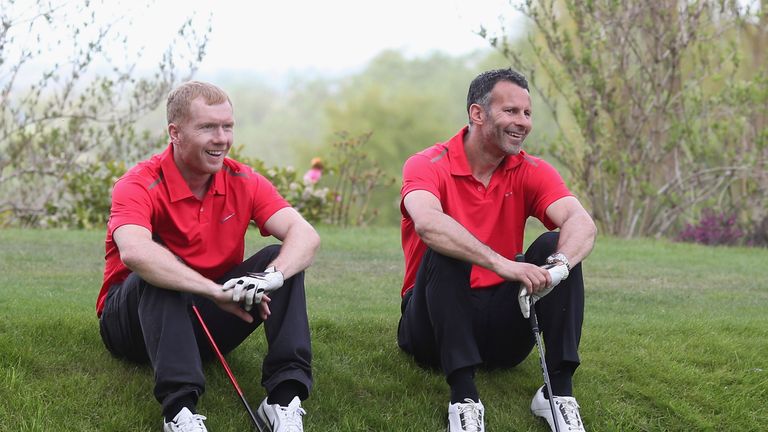 Bellamy, who is in his second year coaching at Cardiff, says that although he wouldn't feel comfortable taking a job like Oldham now, Scholes connections with the club and area make him an ideal candidate.
"It has taught me a lot. I've learned so much," said Bellamy, but asked if he would take a job such as Oldham now, the Welshman admitted: "I wouldn't feel comfortable at this present time, from where I'm at. But he knows the club. He supports that club. Is that enough?
"Not all great players make brilliant coaches, brilliant managers, there's clear evidence that doesn't always work. At the same time, I'd like to see him give it a go. I look at it from an Oldham point of view; what really do they have to lose?
"Because it's Oldham, because he's from there, the romantic side of me says yes, go on, why not?"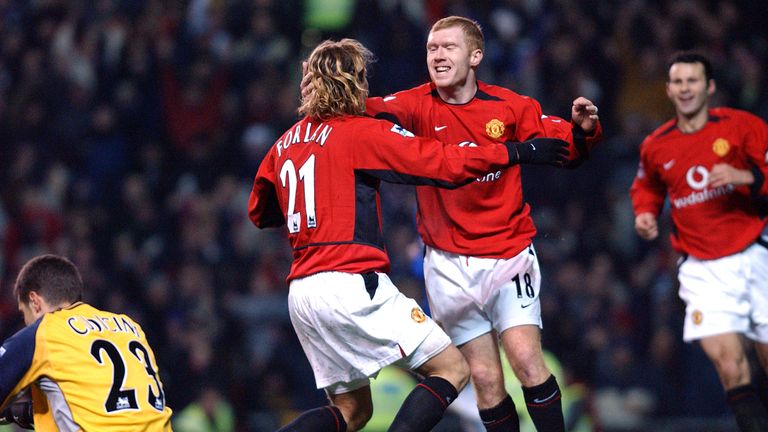 Alan Smith - No
Former Arsenal striker Smith was more cautious, saying Scholes has a lot to lose if Oldham continued to struggle under him, particularly if he is serious about a long future in management and coaching.
"The flip-side is: if he doesn't do well, where does he go from there? Would he be better to do what Steven Gerrard has done at Liverpool and earn his coaching spurs?
"He does have something to lose, if he's serious about his management career. It would be a gamble, but he's a hero, a legend in Oldham as it is. I think it would be difficult; he's just not used to that level and style of football. But he's an intelligent lad, and I'm surprised he's not got in sooner.
"It would give the players a big lift in the first week or two, but then of course it's all about results, they soon forget. They don't care if Paul Scholes was a world class player or not if you're losing five on the trot.
"I'd tell him not to [take the job]."