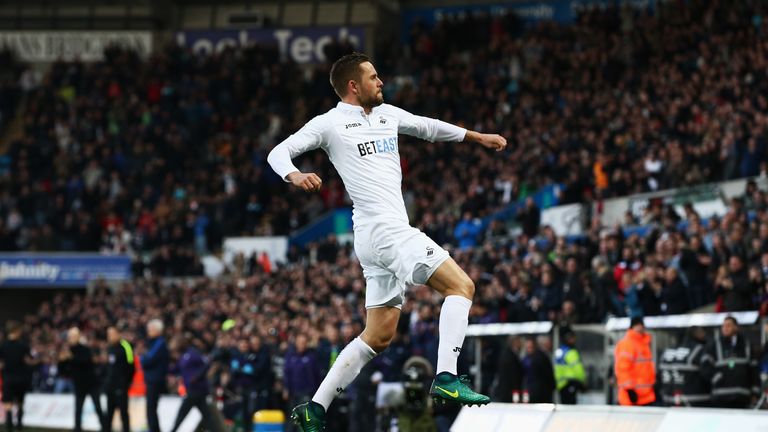 Swansea manager Bob Bradley has described star midfielder Gylfi Sigurdsson as "a vital part" of the Welsh club's set-up as the January transfer window looms.
The Iceland playmaker is in his second spell with the Swans, and such is the 27-year-old's imperious form, that Bradley accepts other clubs will be looking at him.
Sigurdsson's market value is likely to be £20m or more, but Bradley has underlined his importance ahead of Wednesday's Premier League match against West Brom at The Hawthorns.
"Gylfi has been terrific for us," Bradley said.
"I am sure there are many clubs that are taking notice. But certainly from our standpoint, we consider him important as we move forward.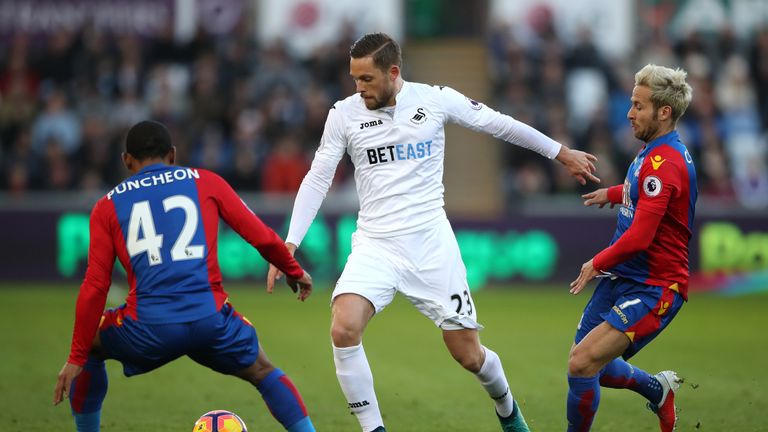 "We are confident he is going to still be a part of our team as we get into the second half of the season and beyond.
"For us to not only improve week to week, but have a little bit of a longer-term vision of how we can improve and how we can move ourselves forward, a player like Gylfi is a vital part of that vision.
"I believe that he is going to be with us. All you have to do is look around football, and sometimes crazy things happen, but there is no sense getting too deep into that conversation right now.
"On the inside of our football club, we are confident he is going to be part of our team moving forward. We all feel very good about what he is doing for us on the field."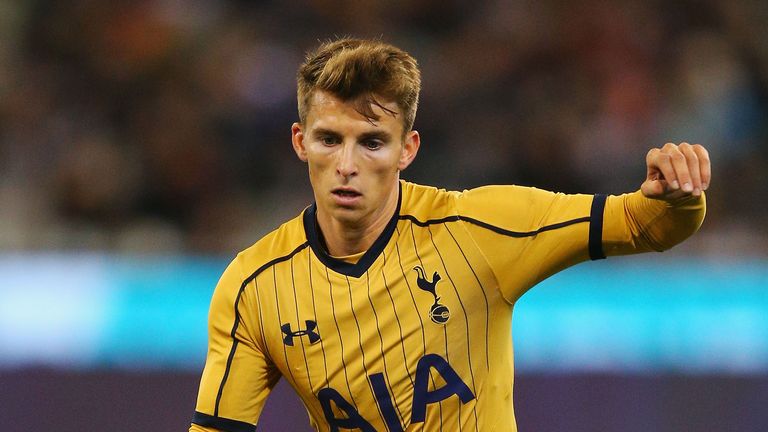 Swansea are likely to be active in the January window, and Bradley admitted that Tottenham's England Under-21 international Tom Carroll - a former Liberty Stadium loan player - had been discussed.
"You get different names out on the table, and then there are discussions about which ones fit the best and which ones have the greatest chance to happen," Bradley added. "Transfer windows aren't always easy to plan out every detail. Things change quickly.
"The starting point is making sure we've got good names and we've done our research. A lot goes into it, and I think we are looking at some interesting possibilities, and now we keep our fingers crossed.
"Tom is a player that everyone here knows. He is certainly a good footballer,  and he is a player that has been discussed. Tom is tactically sharp and he is a good passer, which are qualities that a team can use."
Upgrade to Sky Sports now and get six months half price