Crystal Palace 0-2 Swansea: Frank de Boer blames Palace mistakes for defeat
Last Updated: 28/08/17 12:00pm
Frank de Boer believes mistakes were the undoing of Crystal Palace as they slipped to a 2-0 defeat at home to Swansea on Saturday.
That is now three defeats from three for Palace, who have yet to even score a league goal this season.
Goals either side of half-time from Tammy Abraham and Jordan Ayew were enough to earn Swansea their first league win of the season. Both goals came after Palace had given the ball away cheaply, much to De Boer's frustration.
"Games are normally decided by mistakes, not because of a fantastic attack by opponents," De Boer told Sky Sports. "It was more our fault than the quality of Swansea. They had two half chances and scored two goals.
"We had four or five half chances, two very good ones, but didn't score. We need to get off the mark as quick as we can.
"We weren't comfortable in the way we played first half. Swansea didn't play well either. They played the same system as us, with one spare man at the back.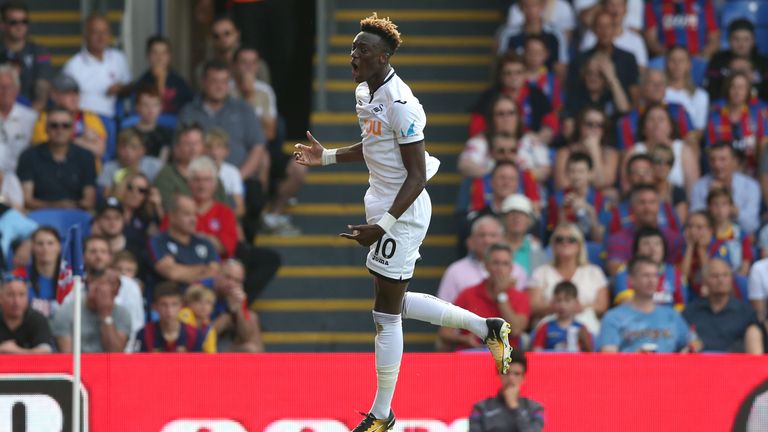 "It seemed that the team that made the least mistakes would win the game. At the end, it was like that."
Palace did not have a shot on target in a poor first half at Selhurst Park, but did at least offer more of a threat second half, which did please their manager.
"I saw a different Crystal Palace in the second half.," De Boer added. "There were some opportunities. After a terrible first half we were then two goals down just after half-time. I saw guts and I saw spirit and we then created our chances. We cannot start from 47 minutes but first minute of the game.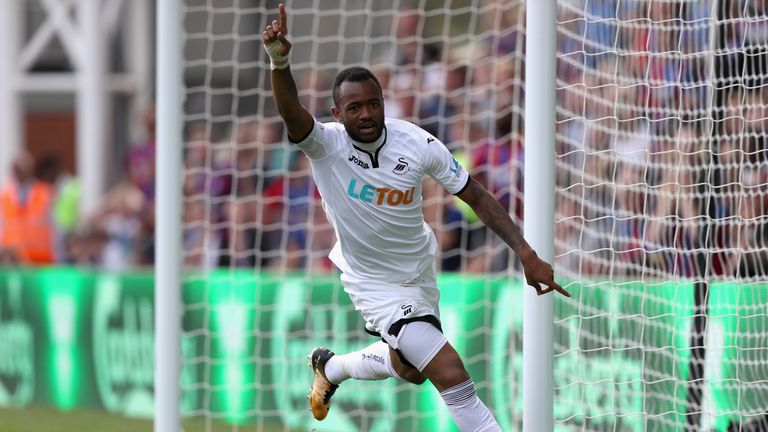 "It is a lack of confidence, They didn't create anything, but we didn't do enough. We didn't show enough courage.
"We wanted to get to Christian [Benteke] as soon as possible. There were a lot of opportunities to play the ball on the ground. In the second half, we did that and created chances. But we need to see that from the first second."