Brendan Rodgers 'bitterly disappointed' for Paul Clement
By Rory O'Callaghan
Last Updated: 20/12/17 11:25pm
Brendan Rodgers says he is "bitterly disappointed" for sacked Swansea manager Paul Clement.
Clement was dismissed by the Swans on Wednesday night - days after a 3-1 defeat to Everton, which left the club two points adrift at the bottom of the Premier League.
Former Swansea boss Rodgers believes Clement was unfortunate to lose his job after guiding the club to Premier League safety in his first season in charge.
"I'm bitterly disappointed for Paul," said Rodgers. "He's a very good coach and it's obviously been a very difficult season for him - losing the key threats in their team.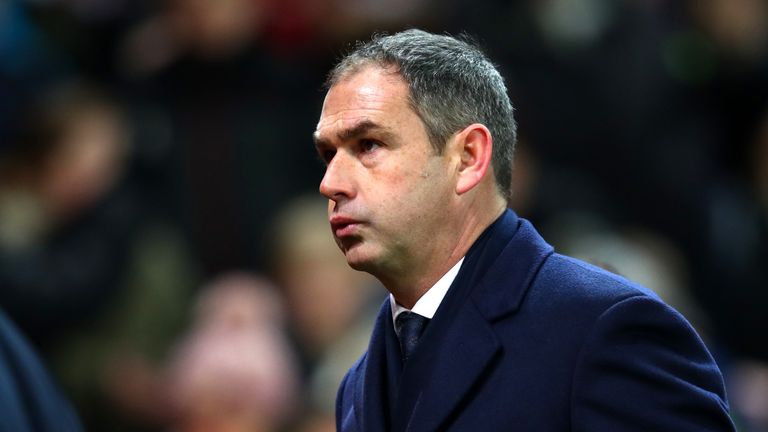 "He went in there this time last year and did an incredible job to keep them up. I'm very disappointed for him and of course for Swansea.
"It's an outstanding club, the supporters are brilliant and I feel the Premier League is better with a Swansea team in it.
"Paul is a very good coach and making his steps in management but it's the game now, unfortunately. If you're not getting the results you're always under threat.
"He can enjoy a rest now and I'm sure he'll get back working with a top club."