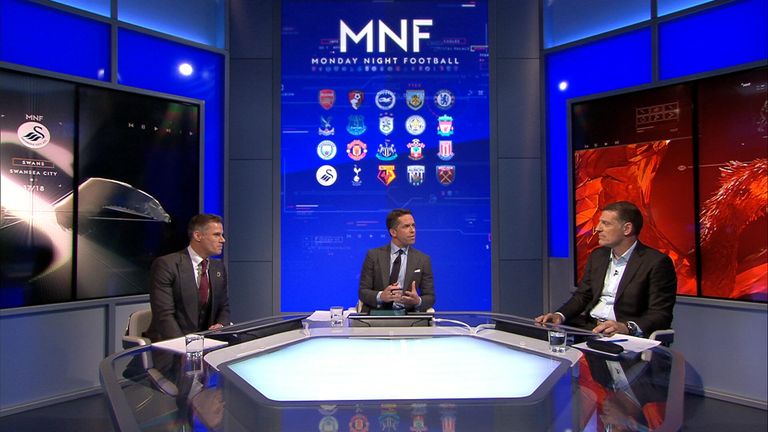 Former West Ham boss Slaven Bilic joined Jamie Carragher and David Jones to discuss Swansea v Liverpool and more.
Listen to the Monday Night Football podcast as they reacted to a shock 1-0 win for the home side at the Liberty Stadium and discussed the form of Alfie Mawson and Liverpool's situation following the sale of Philippe Coutinho.
The duo also answered a series of Twitter questions and discussed the differences between international football and club football, looking back at Bilic's time in charge of Croatia.
Bilic also explained the story behind Dimitri Payet's departure from West Ham, explaining how his desire to leave was starting to harm the team.
He also spoke about the pressures of management and the impact of social media on modern players - plus spoke about his favourite pundits.
Listen to the Monday Night Football podcast here and more Sky Sports podcasts on iTunes