Jose Mourinho and I speak every day, says Port Vale boss Bruno Ribeiro
Last Updated: 04/08/16 7:48pm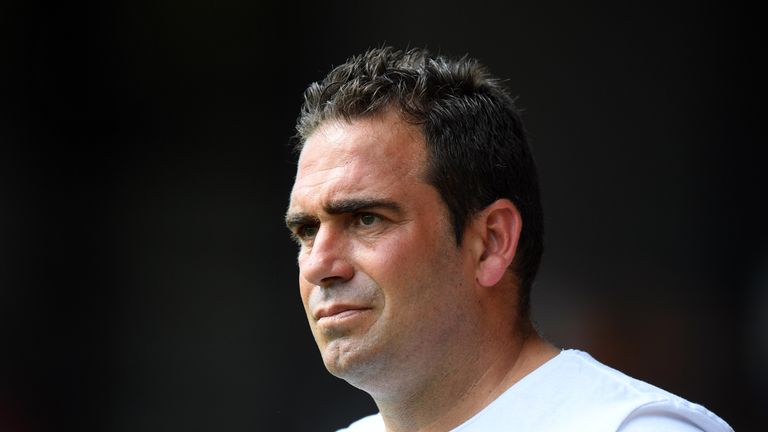 Port Vale's new manager Bruno Ribeiro explains how his friend, Jose Mourinho, helped him get the job at Vale Park.
Ribeiro took charge of the Sky Bet League One club in June on a three-year deal, with the Portuguese having since totally revamped the Vale squad.
The 40-year-old has made 14 signings so far this summer, including four Portuguese players, three French, two Dutch, one from the island of Curasol and a Zimbabwe-born Swede.
"Yes I am very happy with our squad, maybe we need one or two more, because we need some wingers, maybe one more striker, but I am still very happy, a very good pre-season for us, we are still learning," he told the EFL weekly podcast.
"I think we are ready for Saturday, starting well against Bradford, a good team too and we will work this week to get our best XI for next Saturday and we start winning the first three points of the season is more important."
The Vale boss had only six or seven players under contract when he first arrived at the club, although that did give him the chance to rebuild his squad.
"The money is not so much, but I am happy," he said. "I take 14 players, quality players, and with the young players we have a good squad. Good family, which is important, and I am still happy, still working every day, day by day to improve the team and the players.
"And everybody is happy, we continue our work, and we will see at the end of the season where we are. But we go work and see, but we want the three points next Saturday and to go for a win against Bradford.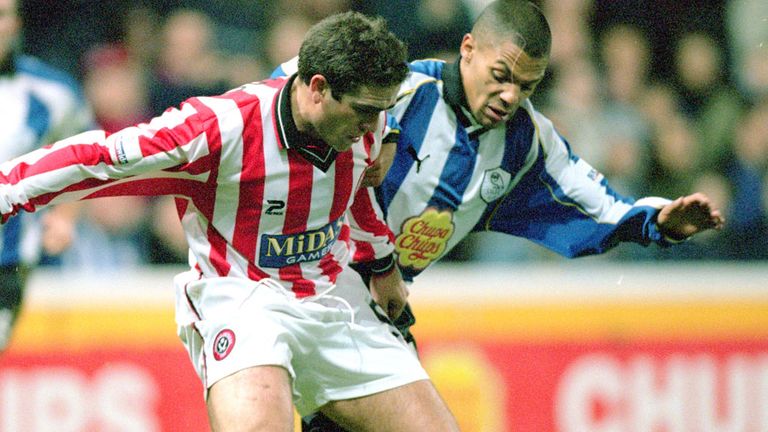 "The English players are fantastic, I put my three captains as English players and they help each one and we are a very good family. Everyone helps each one and this is a team. This is what I like and we are a good group and I am very happy about that."
However, the pressure is already on Ribeiro after his chairman stated he wanted to see the club in the top six by Christmas.
"It is normal," Ribeiro said. "If the manager starts well, then maybe in a few months we go for the Championship or the Premier League! It is the same and bad results are the same. For me the chairman always needs a [plan] B, C, D because football is like this.
"The manager starts well for two or three months and then someone comes and takes the manager. You saw this last season with Burton, the same happened with Jimmy [Floyd-Hasselbaink]. QPR came in and took him.
"If you start well, you need some planning, but my planning is here, working every day and still very happy in this big club, very good conditions and working from 8am until 6pm.
"And I am happy because we take 14 players and I arrived with just seven, but it is my life and job and am very happy at this moment."
Ribeiro used his contacts from his previous coaching roles to help recruit new players during the transfer window.
"I have a base over the last four years with my coaching," he said. "I am looking at all places and cities, we need to prepare for the future to have more, but at this moment as I already said we need maybe one or two wingers on loan from big clubs, let's see.
"But this moment we just continue our work and see the players for the future too, because we are still working for the future of the club because it is important for the club."
One person Ribeiro has been in regular contact with, though, is Manchester United's new manager and he may even ask his compatriot to loan him some players from Old Trafford.
"We will speak and after we will see if we can get something," he said. "I spoke to him as this is new for me coaching in England.
"I played in England, but coaching in England is new. I am still learning and I speak to him every day and I am very happy as he is a big name and the best in the world and for me, I am learning every day with everyone and seeing how other managers do training and this is fantastic."