Charlie Austin challenge on Jonas Lossl an ugly incident, says David Wagner
Last Updated: 23/12/17 6:28pm
Huddersfield boss David Wagner described Charlie Austin's challenge on Jonas Lossl as an "ugly" incident.
Huddersfield battled to a hard-fought point against Southampton in a 1-1 draw at St Mary's on Saturday afternoon in the Premier League, extending the hosts' winless streak to six matches.
The most contentious moment of the match came in the 32nd minute when Austin kicked the Swiss goalkeeper in the nose, leaving him down for a lengthy period.
Wagner said to Sky Sports: "Honestly, from my point of view, it looks very ugly. Jonas was so early on the goal and I know exactly what you have to do in that position.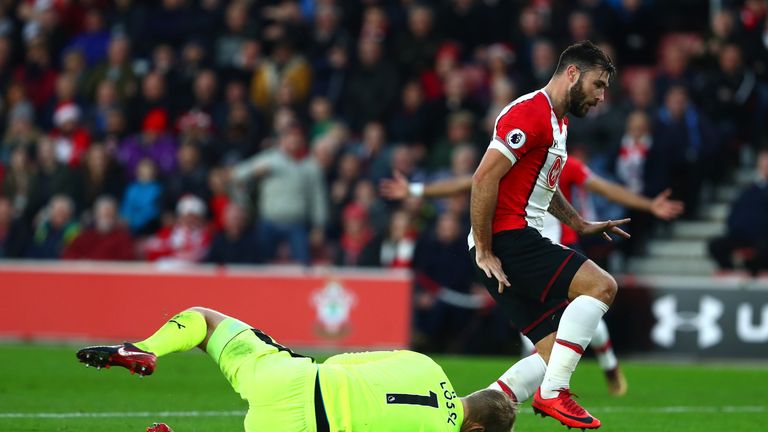 "You can't touch the opponent's goalkeeper. This was so easy and I will never say someone hurts someone on purpose but it looks like this would be the case in this situation. There are some people in this business who can judge this situation.
"This incident was as ugly as he now looks. Merry Christmas to him. His wife will not be very happy when she meets him tonight but he looks good, he looks OK.
"He has to recover like the whole group and we will be ready for the Boxing Day game at home at the John Smith's Stadium.
Huddersfield produced an impressive performance, which sees them move up to 11th in the Premier League. Wagner felt the result was no less than they deserved.
He added: "The second half was good as well in my point of view.
"We created lots of good opportunities and scored a wonderful goal as well. It was very deserved point for us that we can take out of this game."