Brighton's top priority is Premier League survival, says Chris Hughton
By Alice Piper
Last Updated: 15/03/18 4:15pm
Chris Hughton says Premier League survival remains Brighton's top priority but feels beating Manchester United in their FA Cup quarter-final would be "wonderful".
Brighton sit 11th in the Premier League table and travel to Old Trafford for Saturday's cup clash on the back of three wins from the last five league games.
Despite United coming under criticism following their midweek exit from the Champions League, Hughton feels his men will have to be at their very best if they are to come out on top.
"To go through would be wonderful for this club - there is no doubt about that," said Hughton.
"It's a big task. We know that United will be clear favourites. What we probably can get some confidence from is that, on our last visit to Old Trafford, we played very well.
"We didn't come away with a result, but we played very well and we will have to do the same again.
"We will have to have a very good day and United not such a good day to get anything from the game."
Asked whether he views the league as having precedence over the cup, Hughton stressed the differences between the two.
"We all know that the biggest priority for this football club is to make sure that we're playing Premier League football next season," he said.
"But the two are very separate. This is important for us, but we certainly see the two separate.
"You arrive at Old Trafford on Saturday and the only thing on your mind is about trying to get through, of course, to the next round."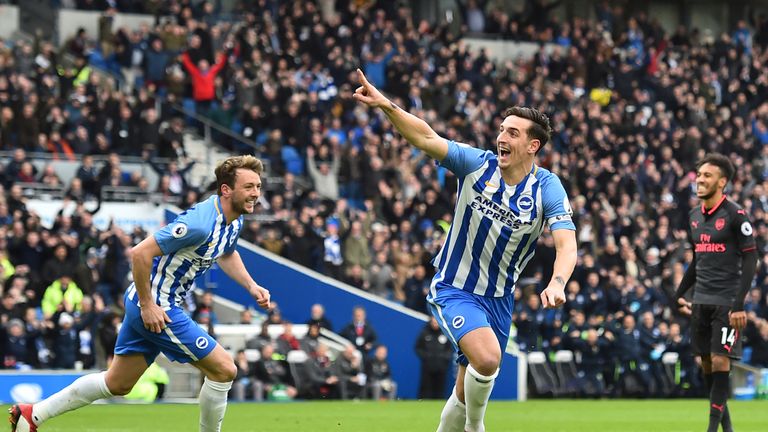 Hughton rejected suggestions United have lost their attacking flair, instead praising the quality of the side that sit second in the league, 14 points behind runaway leaders Manchester City.
"What we all know about Manchester United is that they have huge quality," he said.
"They are second in this division and probably only second because Manchester City are having an outstanding season, so that's the magnitude of what they are.
"What I see is a team that win a lot of games. I see a manager that's used to winning trophies.
"That's the quality they've got, and that's the only thing that we can concentrate on. We expect a hugely difficult game against some big and very, very good players."