Jamie Vardy deserves place in World Cup squad, says Brighton boss Chris Hughton
By Tejas Kotecha
Last Updated: 29/03/18 4:18pm
Brighton manager Chris Hughton says Leicester striker Jamie Vardy has "improved" and deserves to go to the World Cup.
Hughton has been impressed with Vardy's recent form and has been watching him closely in recent weeks and said: "His qualities are quite obvious to anybody that plays against him.
"His timing is good and he is reliant on a good team behind him and of course the service. When you look at the goal he scored for Leicester at West Brom it's not only the run but the service that he gets.
"Credit to him, he's improved as a player and rightly so is part of that England squad that will go in the summer."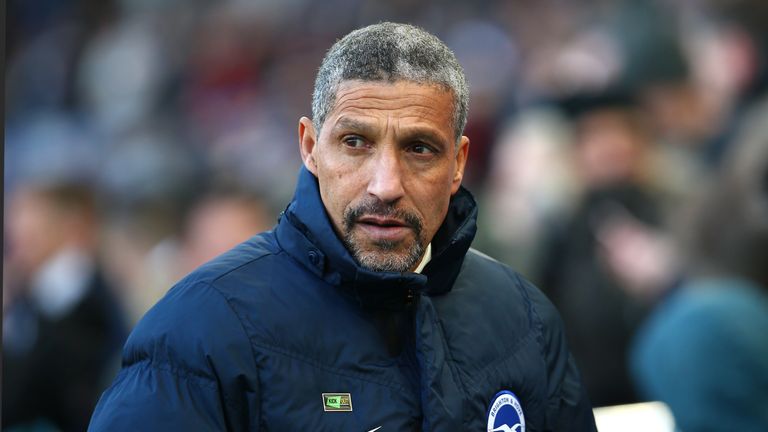 Brighton have suffered defeats in their last two matches, losing 2-0 to Everton before being knocked out of the FA Cup by Manchester United.
But Hughton says he is still positive about their form heading into the Premier League match at home to Leicester.
"The international break came at the wrong time. The Everton game had been our poorest performance, but the FA Cup defeat at Old Trafford was good enough to get something."
Brighton are in 12th place in the Premier League and are six points clear of the bottom three.
"I'd have been delighted if someone told me we would be in this position", Hughton said.
"When you go into the season you know you'll have a motivated team who will give everything they can to make sure we stay in this division. But you just don't know.
"The signs were there early in the season that we could at least compete but competing and getting results in this division are two different things."
"We have eight games left and we have some very difficult games and we will have to play at a level to get points that are needed to stay up."
The Brighton manager feels his team can learn from their defeat to Leicester earlier in the season.
"Some of the strengths that we knew Leicester had at that time, we should have done better to nullify, but I think we've come on since then.
"At the moment they are showing the quality they've got and from our point of view it's very much getting the results we need to get to stay in the division."
"They are trying to qualify for Europe and they have a lot of quality in the team."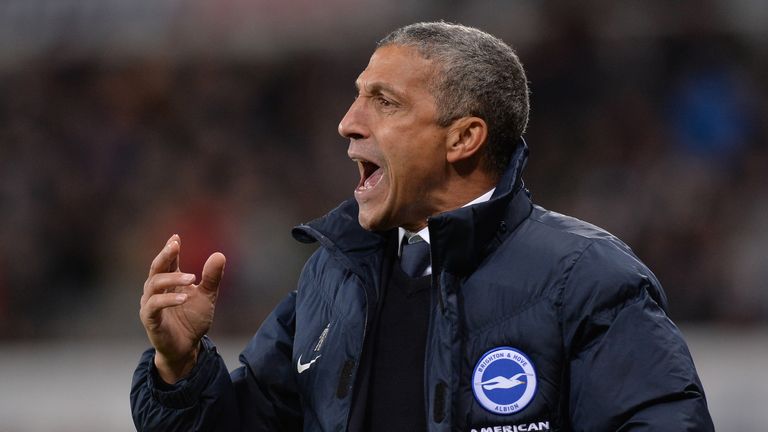 Hughton has also been impressed with the team's attacking threat in the Premier League.
"In the last couple of months we've been more of a goal threat and have been able to score goals," he said. "To score goals in this division is tough. If you are that type of team you're also conceding a lot. To get that balance right is difficult so that's the area in the last couple of months we've improved."