Chris Hughton insists Brighton win over Man Utd 'doesn't change anything'
Brighton were 3-2 winners over Man Utd on Renault Super Sunday
Last Updated: 19/08/18 8:06pm
Chris Hughton insisted beating Manchester United "doesn't change anything" and Brighton should still be prepared for a tough season.
Glenn Murray and Shane Duffy put Brighton 2-0 up inside the first 27 minutes, before Pascal Gross converted from the spot to set Brighton en route to a 3-2 victory.
Hughton, however, has warned that the result will not change the complexity of Brighton's season, but it will boost confidence among the squad.
"It shifts the mood, but it doesn't change anything for this season. It's going to be a tough season. The three teams who came up are capable of taking points, and this division is as competitive as ever," he told Sky Sports.
"If we think it's going to the same, or easier than last season, it's not going to be. We have to make sure our level of performance, if not at this level, needs to be somewhere near it, to get points."
Overall, though, Hughton was very pleased with how his side performed on Renault Super Sunday, and praised the contribution of striker Murray.
"I thought the tempo right from the start, we always had an outlet. If you score three goals against any of the top six, it's always a good feat," he added.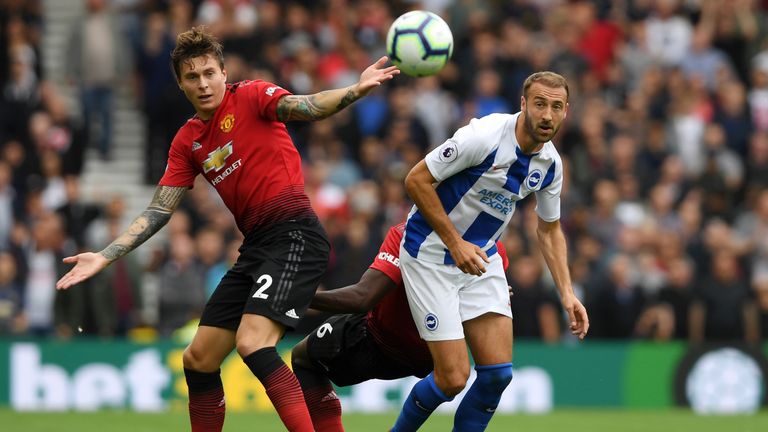 "I think within the group, they were that disappointed with the overall performance [at Watford], they were that keen to put on a show, and redress that balance. Sometimes you do that, things go your way, sometimes they don't. I think we forced things our way today with a very good performance.
"[Murray's performance] was excellent. On days like this you don't generally like to single out players. On the whole the team were excellent, you but you need someone to lead the line. Particularly later in the game, you need that outlet, and I thought he was very, very good for us today.
"I think we got confidence from a good start, and the first goal gave us a massive lift, and that carried us through the game."