Brighton fan arrested on suspicion of pie throw at Crystal Palace players
Last Updated: 05/12/18 5:15pm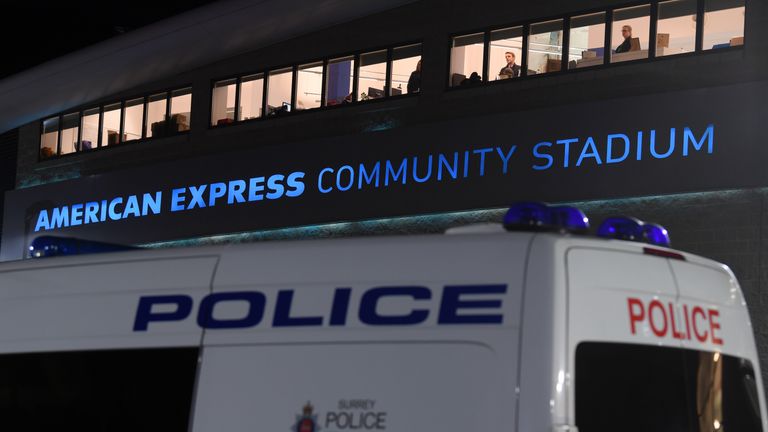 A Brighton fan has been arrested on suspicion of throwing a pie at Crystal Palace players during Tuesday night's clash at the Amex Stadium.
Sussex Police have confirmed that 10 arrests were made during last night's operation - including three at the stadium - as Brighton won 3-1.
A 21-year-old man from Shoreham-by-Sea was arrested at the ground on suspicion of throwing a missile - a pie - onto a football playing area, while a 55-year-old man and a 17-year-old boy were both arrested at the Amex on suspicion of affray.
Four other men were arrested in the city for a range of offences, while three others were arrested at Falmer railway station.

Assistant chief constable Steve Barry said: "We were very pleased with the policing operation, which with the support of the security team and stewards at Brighton and Hove Albion ran very smoothly.
"Aside from a small number of localised incidents, the supporters of both sides were generally good-humoured and patient and I thank them for their co-operation."