EFL agrees for invited under-21 teams to remain in Checkatrade Trophy
By Press Association
Last Updated: 12/05/17 12:46pm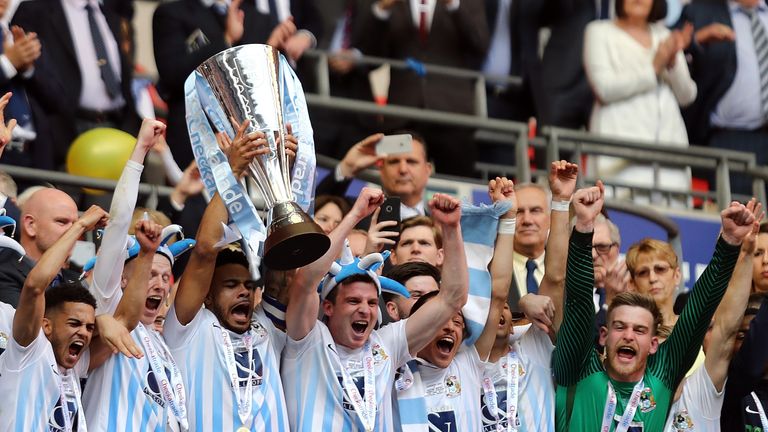 Under-21 sides from invited clubs - including some from the Premier League - will continue to compete in the Checkatrade Trophy for the next two seasons.
Clubs in League One and League Two have voted in favour of retaining the U21 sides in the competition, following this season's trial format.
EFL chief executive Shaun Harvey said: "The history of the EFL Trophy is one of new ideas and innovation, but at its heart has always been the belief that this is an opportunity for League One and League Two clubs to taste cup success.
"I am therefore delighted to see the backing the Checkatrade Trophy has received from our clubs for the next two seasons, following a full and comprehensive review of this year's pilot format."
The EFL has also moved to reassure sides that the inclusion of Premier League youth teams is not the forerunner to the addition of top-flight B teams into the league structure.
Luton manager Nathan Jones said: "The EFL have assured clubs that it isn't the thin end of the wedge in terms of Premier League clubs being able to enter B teams into the league.
"I know our supporter groups have been consulted all the way through by the club's board when giving our views, and hopefully any fears they had on that front have been allayed."
Coventry, this season's surprise winners, have also backed the continuation of the new format with their manager Mark Robins adding: "The Checkatrade Trophy has been an invaluable experience for those players at an under-21 level to participate in senior football.
"It will certainly aid their development moving forward. We won the competition with what was primarily a young team.
"And if you can get to Wembley and experience a fixture in front of that many fans at the national stadium, it can only be a positive."
Sky Customers can now upgrade to Sky Sports for the Premier League run-in and an unmissable summer of sport. Upgrade now!