Bournemouth manager Eddie Howe says the club have no intention of selling Matt Ritchie to Manchester United.
The Scotland winger was recently linked with Louis van Gaal's Red Devils, and while Howe is not surprised by the interest, he insists the Cherries will not be bullied into selling the 26-year-old in January.
"Matty's (Ritchie) a good player so it's not a surprise to me he's linked to the top clubs," Howe told Sky Sports in his pre-match press conference on Wednesday.
"Matt Ritchie on form and playing well is a threat to anybody.
"Whenever any of our players gets linked, it's not welcome by us. We're not a selling club and we certainly want to keep the squad together if we can in January and not the other way."
When pressed on the Manchester United speculation, Howe admitted Bournemouth would consider any potential offer on face value.
"We'd have to see that (a United bid) on its individual merit, but certainly we're not looking to sell him," Howe said.
Bournemouth will be looking for their first win in six Premier League games when they travel to face Swansea on Saturday, and despite the Swans' last victory coming in August, Howe is not taking the Welsh side lightly.
"They're all key games. Going to Swansea's going to be a really good test for us," Howe said.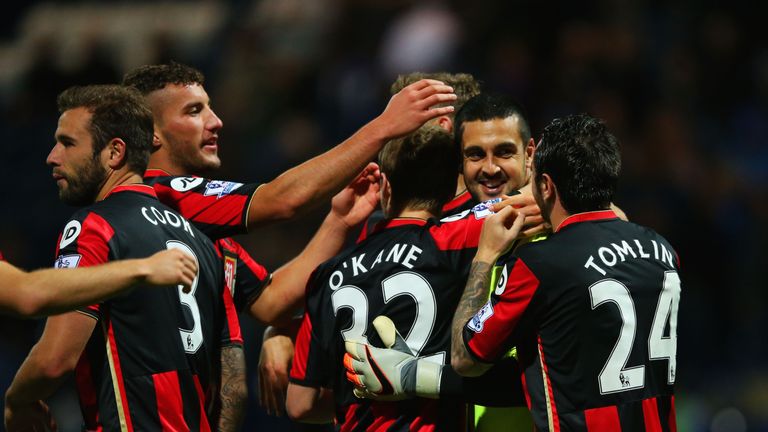 We're not a selling club and we certainly want to keep the squad together.
"Despite their recent form, they're a really good team, they've got some good players. I've been a big admirer for a long time of Swansea's philosophy and how they play the game. "
Howe admits his side's finishing must improve after they failed to score - despite having 20 shots - in their 1-0 loss to Newcastle United before the international break.
"Carrying on from the Newcastle game, our performance was very good. I was pleased with most aspects, bar the obvious ones," he said.
"If we can match that performance and have better cutting edge, we'll have a good chance."