Bournemouth manager Eddie Howe calls Newcastle draw 'a strange afternoon'
Last Updated: 24/02/18 7:21pm
Eddie Howe labelled Bournemouth's 2-2 draw with Newcastle 'a strange afternoon' after his side scored twice in the last 10 minutes.
The Cherries were 2-0 down at the end of the first half after a double from Dwight Gayle, but late goals from Adam Smith and Dan Gosling saw the spoils shared.
Although they came from behind, Howe admitted that his side were below their best for much of the game but praised the spirit of his players.
"We have to be satisfied with the point we have. It's been a strange afternoon because for a long spell of the game, we weren't what we wanted to be and at 2-0 down, it looked like a long way back," he told Sky Sports.
"But credit to the players, we found something, changed the system, changed players and for 20 minutes, we looked like the team we want to be on a more consistent basis. At the end there, I thought we were going to win the game.
"I thought they [Newcastle] were quite direct and gave us a problem. Defensively, they were quite sound and difficult to break down, as are most teams with Rafa in charge. He builds them well from a defensive point of view.
"We did struggle to create chances and we weren't ourselves. At the end of the game, that's where we wanted to be, we backed them up and they couldn't get out of their box. In the end, I have to praise the spirit of the players."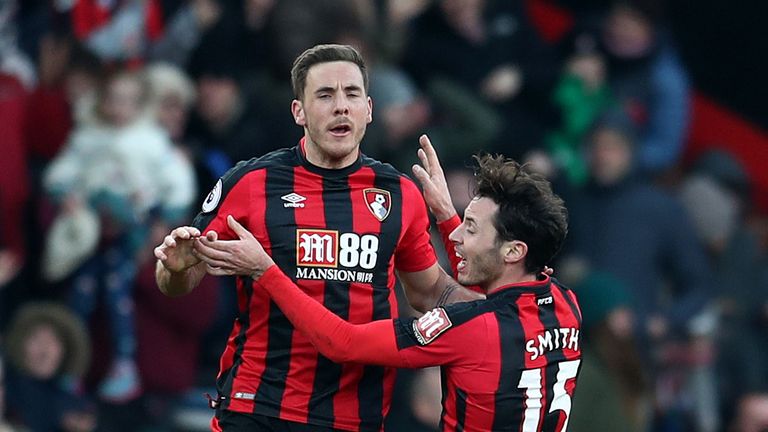 Howe also issued a challenge to his players after early goals nearly cost them again, and wants them to start games quicker in the future.
"In the last few games, we've conceded early. We conceded against Stoke, Huddersfield and the same again today," he added.
"In the Premier League, when you give yourself a mountain to climb, it is a long way back in games. In two out of those three games, we've come back and got something but the challenge I'm going to lay down to the players is to start better obviously and try and go the other way."