Eddie Howe says Bournemouth don't know when we're beaten' after late Watford comeback
By Ron Walker
Last Updated: 31/03/18 7:29pm
Eddie Howe had mixed feelings over Bournemouth's resolve as they picked up a 17th point from a losing position in their 2-2 draw at Watford.
The Cherries have earned more points from behind than anyone else in the Premier League this season, helping them into the top half with six games remaining.
But at the end of a game Howe admitted was "not good for the health", he was equally frustrated with his side for putting themselves in a position to pull themselves back level.
"It's something we've developed as our calling-card, late in the season," he said. "It's a great thing to have in your armoury to not know when we're beaten, but it can't be in our psyche to go behind and then start to play, but I don't think it was today.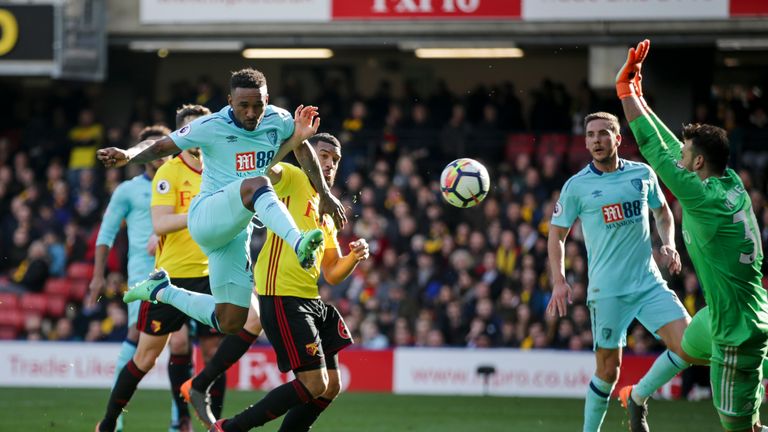 "We started well, we didn't take our early chances and went 1-0 down and deservedly got level. We deserved to be behind after half-time and didn't start well, but we showed our character when Jermain [Defoe] popped up with a great finish."
Bournemouth are now nine points adrift of their tally for last season, and as many points away from the drop zone - but Howe thinks more still needs to be done to ensure the Cherries are safe.
He said: "We're not safe yet. We still feel we've got more points to get, and games to play. Everyone will ask me what we need, we don't know - we just want to win the next game."