Charlie Daniels stretchered off in Bournemouth defeat to Man City
Sergio Aguero and Raheem Sterling score as Man City claim 3-1 win
By Liam Grace
Last Updated: 25/08/19 5:58pm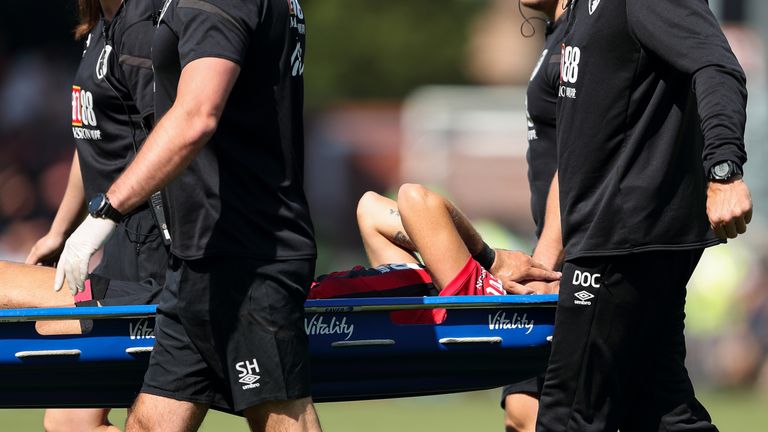 Charlie Daniels was stretchered off against Manchester City with a knee injury as Bournemouth lost 3-1 on Sunday.
Daniels was replaced by Harry Wilson in the 32nd minute after a lengthy delay, with the 32-year-old falling awkwardly when attempting to make a first-half cross into the City box.
The left-back was making just his second start since returning from another knee injury in March, which had ruled him out for the remainder of the 2018/19 season.
Bournemouth boss Eddie Howe said after the game that the injury is "potentially serious" and it has been reported that the defender has dislocated his kneecap, which could mean another long spell on the sidelines.
However, while Howe admitted that he is "concerned" for Daniels, it is still currently unknown how long he will be ruled out for.
"I don't know exactly what he has done but I know it is potentially serious," Howe said. "To see a player go off on a stretcher like that in the amount of pain that he was, you fear for the worst.
"Until we get a proper diagnosis, it is difficult to give you definites. But we are concerned for him."
When asked if Daniels had injured the ligaments in his knee, Howe added: "It was his knee, but I don't know what it is regarding the knee."
City showed their support for the Bournemouth defender after the match, posting on Twitter: "Sending our best wishes to Charlie Daniels for a speedy recovery."