League One Chesterfield urgently need to attract some investment
By Lyall Thomas
Last Updated: 19/11/16 10:33pm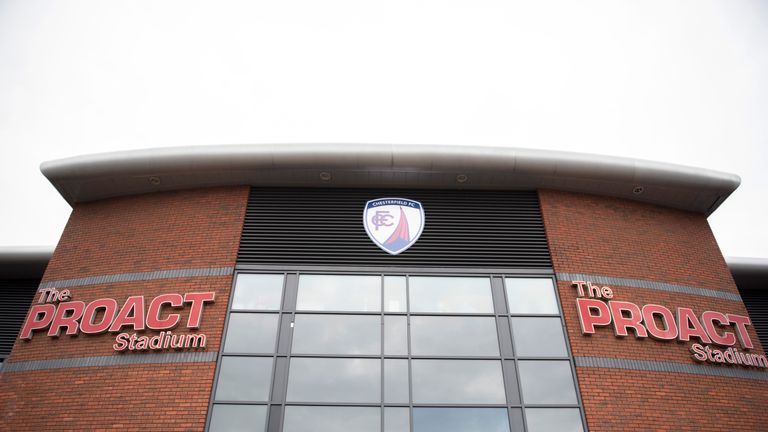 Chesterfield urgently need investment or will slide into administration within months, director and club secretary Ashley Carson has warned.
The League One club are in the midst of a boardroom and financial crisis that has seen owner Dave Allen resign as chairman and four further shareholders resign as directors within a week. 
Only three men - Carson, Mike Warner and John Croot - remain in charge of the club, with Warner taking over as chairman on Saturday. 
After the Spireites lost 2-1 at Fleetwood, leaving them firmly rooted to the bottom of the third tier, Carson said: "We are in a situation where we have got to find funding and quickly.
"All week we have been looking for somebody to invest in the club, and nobody has come forward. Nobody has found anybody that wants to buy Chesterfield.
"Between now and Christmas, we've got to find a shortfall of half a million pounds. We'll keep looking for money and I'll keep talking to Dave Allen about this. The last thing he wants is to see the club go into administration, and that's the last thing we want as well. 
"We don't want to take a 12-point hit. I'm in conversation with the English Football League. Shaun Harvey is in contact offering as much help as he can, but obviously he doesn't have a £500,000 purse. 
"And we will be taking more professional advice next week, because we do need help. It's a very disappointing time. 
"We haven't got a lot of time. We've got to find some money quickly. There're bills and wages to be paid. I can't put a time frame on it, all I can say is that we will continue to work extremely hard on this."