Kyle Vassell was delighted to earn a call-up to the Northern Ireland squad but his family won't be there should he make his debut in the UEFA Nations League.
Michael O'Neill's squad face Austria in Vienna on Friday, before heading to Bosnia and Herzegovina on Monday, with both games live on Sky Sports.
Rotherham striker Vassell admitted he prefers playing without his family watching, something he has done throughout his career.
"I've never really played in front of family, it's more my own thing," he told Sky Sports News.
"My mum wanted to come but I've asked her to stay at home because I just have a bit more freedom when I play by myself.
"It's not a superstition thing, I just always have, at all my non-league clubs and even when I turned pro.
"There are games where the family do come but I've kind of had a bit of a stinker, so I like to play on my own now, it works better for me.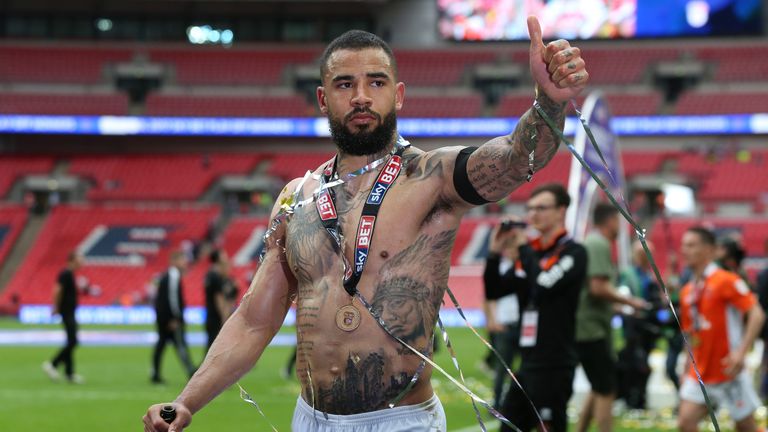 "My mum is going to be proud of me, playing for dad's country and my grandad's country, so I'm delighted."
The 26-year-old spent the last two seasons with Blackpool, scoring 22 goals in 63 appearances and celebrating a promotion to League One in 2017.
His form earned Vassell a move to Championship side Rotherham, but the forward is yet to find the net for his new club.
With Niall McGinn pulling out of the squad with a hip injury and Jamie Ward staying at Charlton to work on his fitness, Vassell has a chance to perform on the international stage and he believes he will bring more power to the side.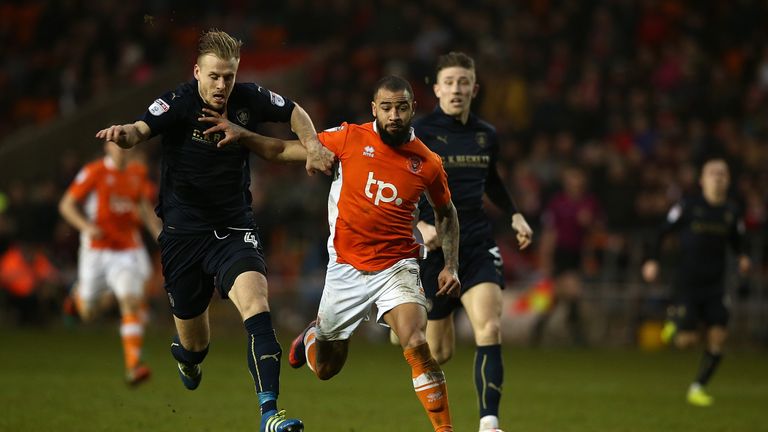 "The way I play football is never give up," he said.
"I've played in non-league and I've always had to work hard and then the rewards come and I'd say that's how this team play.
"There's legs and energy in the team and some great players.
"What I bring to the team is definitely my legs, power and strength."
Vassell qualifies for Northern Ireland because his grandfather was born in Fermanagh, but grew up in north-west London.
Despite never making an international appearance at any level, the striker said he has felt very welcome since linking up with the Northern Ireland squad.
"The guys are brilliant, they treat me as if I've been here for years," he said.
"You never want to feel settled because you know what football's like, but they make you feel welcome and it's an easy environment to come into.
"And training with the boys, you can see why everyone is at a good club and the top guys are at the top level because they just don't make mistakes and I'm trying to learn from them."