Ex-Disney chief Michael Eisner outlines Portsmouth takeover plans
By Bryan Swanson, SSN HQ Chief News Reporter
Last Updated: 05/05/17 6:10pm
Former Walt Disney chief executive Michael Eisner has called on Portsmouth fans to endorse the "perfect time" for him to take control of the club.
Eisner addressed more than 1,000 fans on Thursday night to convince them to accept his takeover offer.
Portsmouth will compete in League One next season and Eisner believes the club is a significant investment opportunity.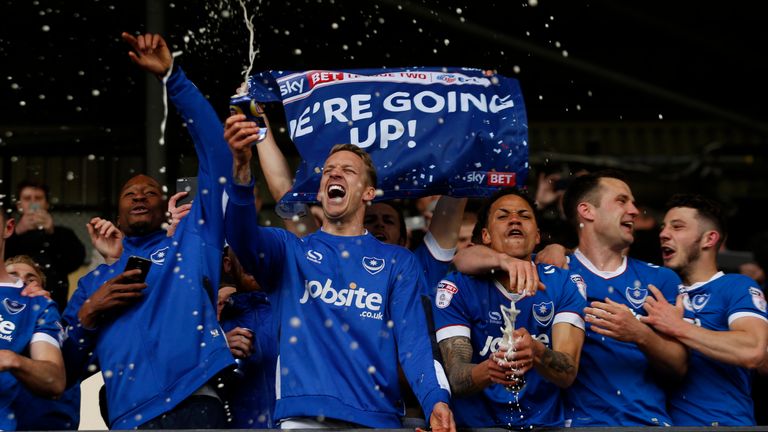 "It went better than I thought it would go," Eisner told Sky Sports News HQ. "The questions were intelligent, knowledgeable and our answers were, I guess, acceptable. Not only was it interesting, it was fun. It was a new experience for me. I'm told it went well.
"I don't know. I hope I have the majority, a super majority. (The) voting doesn't end for two weeks and a lot can happen in two weeks. The mood was 'prove yourself'; it was suspicious, foreigner, American, Hollywood, all that stuff. I felt that changed very quickly.
"I'm coming in at the perfect time. I'm not sure there's the financial capability to moving up. What they've done (the fans) is kind of historic."
Eisner, a former chairman and chief executive of Walt Disney, has previously acquired the Anaheim Angels Major League Baseball team and created the Mighty Ducks National Hockey League team.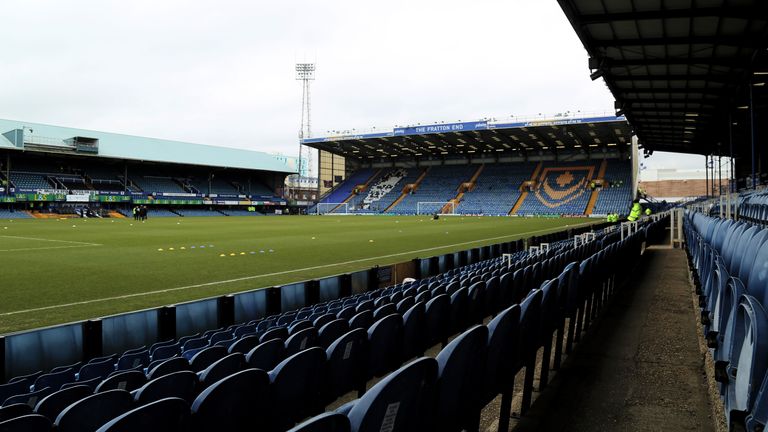 Portsmouth went into administration in 2010, in the Premier League, and endured multiple changes of ownership and relegations to League Two. The club has been run by supporters since 2013.
"Somebody said to me 'If you're bitten by a dog once, you're afraid of dogs the rest of your life'," he said. "This football club was bitten by four dogs, four bad owners. Why wouldn't they be concerned about a new owner, they don't know (me) from 6,000 miles away, it's totally understandable. I would feel the same way.
"My vision is to go all the way but do it slowly, methodically, and fiscally responsibly. I know the fans will become impatient. I have to express the idea of patience and long-term thinking. Don't make knee-jerk decisions, don't fire managers in a season and don't do things that just make no sense.
"This is not the only way to go. They could keep the team, the club, the way it is now. They do need financial help. If they keep it exactly the way it is now they will probably stay in League One or League Two for a while. I'm not the only game in town. I think I'm a competent game because I have done this kind of thing with two sports teams, with a movie company, with Disney. I'm a reasonable choice."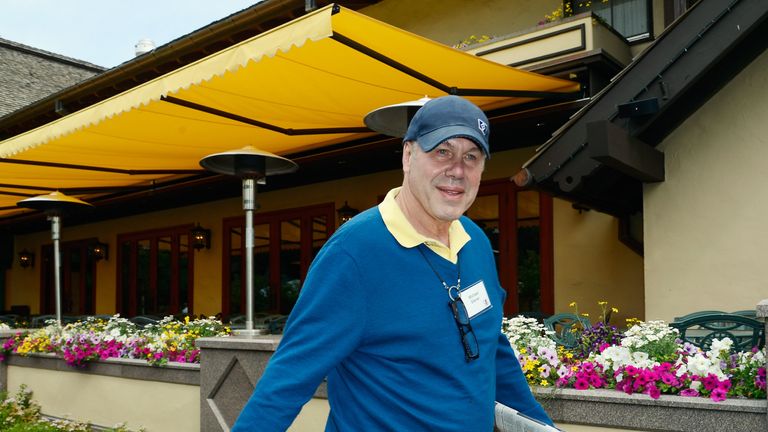 Eisner has offered £5.6m to buy out the club's shareholders, and an initial £10m injection of equity.
"It's daunting," conceded Eisner. "The fact that I've only committed for the acquisition and £10m, I'm not going to do that and stop, how can I? Because I don't know what I'm going to find, I'm not prepared to commit externally to more. But once you're in, you're in.
"I've worked in three different companies that have had to pull themselves up from the bottom to the top. It's much more fun going up. I looked at the Premier League and it would nice to be in that club but I'd rather earn my way into that club than buy my want into that club."
Portsmouth's potential new owner has highlighted the urgent need to repair its stadium.
"You have to make Fratton Park safe; that deferred maintenance has been going on too long," he explained. "The stairs are not even, it's an antique. It's an immediate need. Once that's done, you have the capacity issue to raise it slowly.
"Fratton Park has a history, it's a great place to watch a match, and you're close to the pitch. The first British football game I went to was Arsenal, at their old stadium, and I saw what it could be. I like the old, if you can maintain it.
"If Pompey becomes a giant football club and they outgrow Fratton Park, that's a different story. That will be for my children to worry about in about thirty years."
Eisner also revealed close links with Liverpool chairman Tom Werner.
"My father was at his father's wedding, I hired him at ABC," he said. "I asked him who could look at the stadium, and he recommended somebody who we used. I'm very friendly with him. He gave me his Liverpool history and they're lucky to have him. I haven't really talked to (Stan) Kroenke about it. The story is the same. If you run it well, you can be successful."