Sunderland, Ipswich, Sheffield United...Vote for your Sky Bet EFL play-off agony moment
By Richard Foster
Last Updated: 10/05/17 4:22pm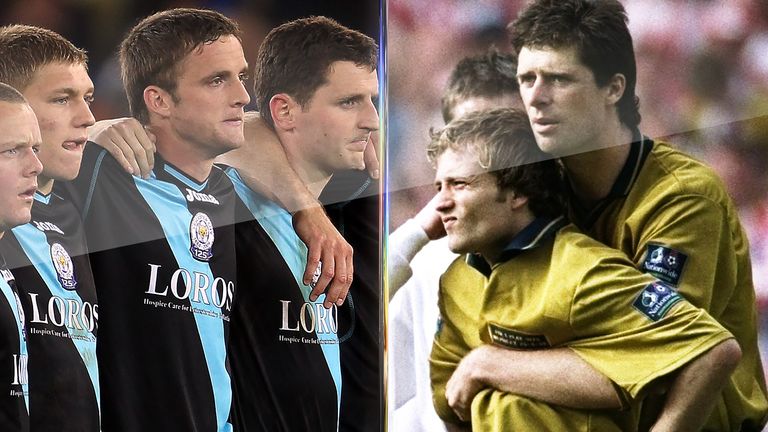 Agony or ecstasy? What's in store for the teams competing in the Sky Bet EFL play-offs this season?
There are few things that provide more elation in football than being promoted at Wembley, but there's a flip side to the coin as well, with heartbreak agony over the course of the next couple of weeks.
With the Sky Bet EFL play-offs live on Sky Sports, we looked back at 10 of the most memorable highs yesterday, and now it's the moments of painful lows.
What was the most agonising play-off moment? Have your say in the vote below...
May 2015, Championship semi-final second leg - Norwich City 3 Ipswich Town 1 (Norwich win 4-2 on aggregate)
Ipswich Town have grown accustomed to semi-final defeat, having lost more than any other club. But their seventh loss out of eight attempts was probably the most painful as it was at the hands of fellow East Anglians, Norwich City.
Having drawn the first leg at Portman Road they were up against it after Christophe Berra was sent off for handling a Nathan Redmond shot on the line, and eventually the 10 men succumbed 3-1. For Ipswich manager Mick McCarthy this was his fourth semi-final loss. "I'm a big fan of the play-off system. My record in them is not great, in fact I was the first to suffer disappointment when they were introduced. But I still think they're brilliant."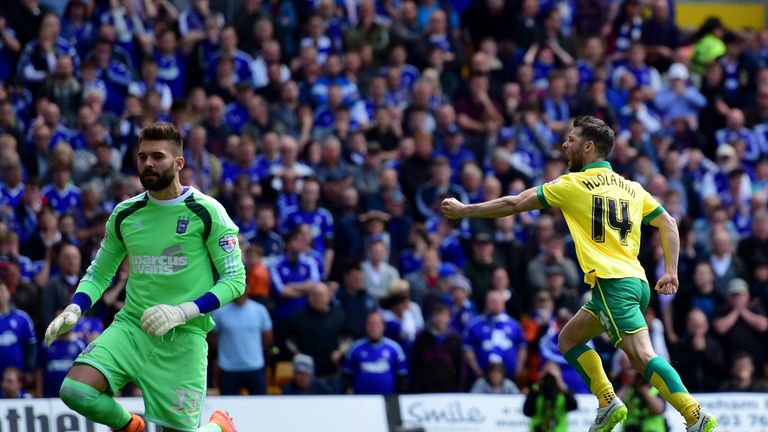 May 2015, League One semi-final second leg - Swindon Town 5 Sheffield United 5 (Swindon won 7-6 on aggregate)
This was Sheffield United's latest and eighth attempt to try and break their play-off duck but yet again they were to taste bitter defeat. Having lost the first leg at home 2-1 to a goal in added time the game at the County Ground turned into one of the most bizarre in play-off history. When Swindon went 3-0 up after just 18 minutes and four goals ahead on aggregate the tie looked to be over, but the Blades rallied and were 3-2 down at half-time.
The goal blitz continued in the second half and when Jonathan Obika put Swindon 5-3 ahead in the 84th minute that seemed to be that. The resilient United then scored twice in the next few minutes to be within one goal of levelling the tie. In his post-match Sky Sports interview the United manager, Nigel Clough, admitted that at one stage, having lost count of the aggregate score, he had to ask his assistant Chris Morgan, but he was similarly befuddled and none the wiser.
May 2013, Championship semi-final second leg - Watford 3 Leicester City 1 (Watford win 3-2 on aggregate)
In the 92nd minute of the second leg, Leicester were awarded a penalty with the game level on aggregate after Anthony Knockaert was brought down in the area. Knockaert himself took the spot-kick that would have sealed a place in the final but it was saved by Manuel Almunia as was Knockaert's follow-up attempt.
Within 30 breathtaking seconds Watford went straight up the other end and, as Deeney jubilantly scored the winning goal, Knockaert and his team-mates sank to the ground in disbelief and despair. If any passage of play encapsulates the thin line between success and failure then this was it.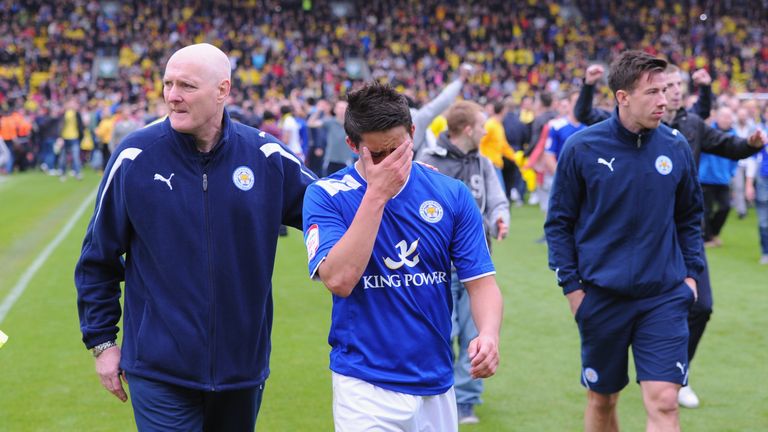 May 2012, League One final - Huddersfield Town 0 Sheffield United 0 aet (Huddersfield won 8-7 on penalties)
After 120 minutes of pretty mediocre football these Yorkshire rivals failed to muster a goal, but the drama was just about to unfold. The only play-off penalty shoot-out that has involved all 22 players culminated in the United keeper, Steve Simonsen, becoming the fall guy when he blasted his spot-kick way over the bar to seal the Blades' fourth final defeat.
Simonsen reflected in the aftermath of his miss: "It's been horrendous. Obviously it's the lowest part of my career. I've replayed it a million times in my head and I just can't bear to watch it. I'm gutted for myself, the club, the fans and my family."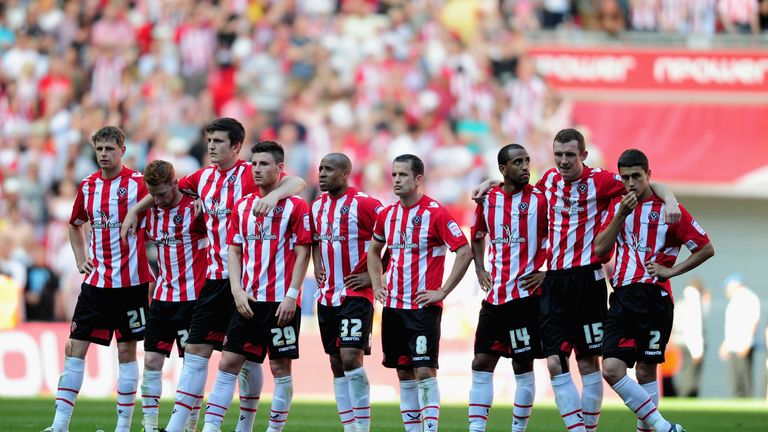 May 2010, Championship semi-final second leg - Cardiff City 2 Leicester City 3 aet (Cardiff win 4-3 on penalties)
Leicester had done well to claw their way back into this semi-final after losing the first leg 1-0 at the Walkers Stadium. The game ebbed and flowed with Leicester at one stage 3-1 up and ahead on aggregate, but in the end it came down to a penalty shoot-out.
One penalty that sticks out like a particularly sore thumb was Yann Kermogant's dismal attempt at a panenka where he tamely chipped the ball into the arms of a grateful David Marshall, handing the initiative and ultimately the game to Cardiff. The miss was so bad it inspired a song to the tune of Total Eclipse of the Heart with the immortal lines - "He was totally **** from the start."
May 2007, League One semi-final second leg - Nottingham Forest 2 Yeovil Town 5 (Yeovil won 5-4 on aggregate)
Having won the first game 2-0 away at Huish Park, Forest looked to be strong favourites for the second leg at the City Ground. But even though they led 3-1 on aggregate with less than 10 minutes of normal time remaining, Forest blew it in spectacular fashion as they capitulated and lost in extra-time.
In the process, as The Guardian reported, they "suffered one of the most humiliating defeats in their history". To compound Forest's misery this is the only time that a team has conceded five goals at home in the play-offs and alongside MK Dons they have the worst record of having appeared in the play-offs four times but not yet managing to even qualify for a final.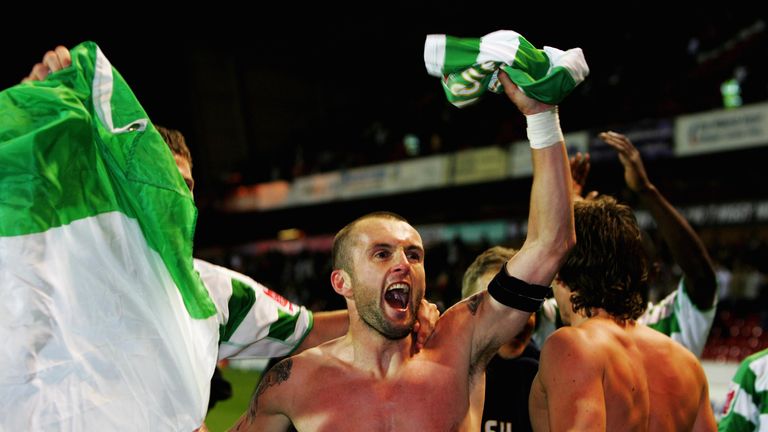 May 1993, Division Two final - Swindon Town 4 Leicester City 3
Having been denied promotion three years earlier Swindon were clearly determined to right the wrongs of that decision and raced into a three-goal lead, inspired by player/manager Glenn Hoddle, who scored the first goal. Leicester responded magnificently with a three-goal salvo in the space of 13 minutes and with 20 minutes remaining the match was up for grabs.
Having lost the previous year's final to Blackburn because of a controversial penalty, the Foxes were to suffer a similar agonising fate courtesy of Steve White as his exaggerated fall in the box led to Paul Bodin snuffing out the Leicester recovery with an 84th-minute spot-kick.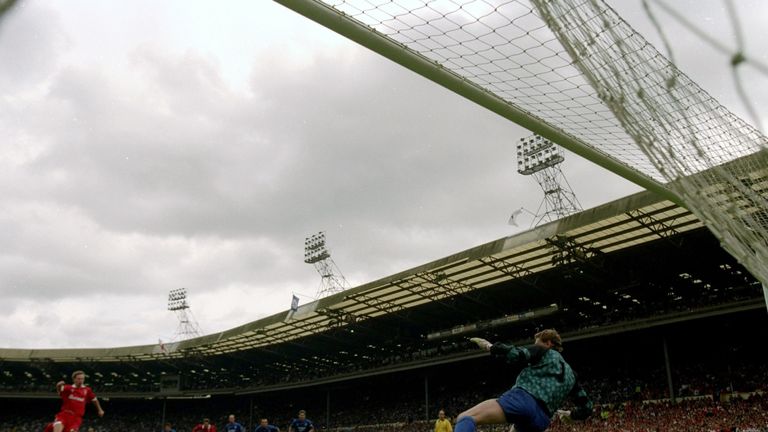 May 1998, First Division final - Charlton 4 Sunderland 4 aet (Charlton won 7-6 on penalties)
A pulsating game that was voted the best to have been played at Wembley by a poll of fans in 2010 was a nightmare for one player in particular. After the highest-scoring final ended 4-4 after extra-time the first 13 penalties were successfully converted. When Michael Gray's weak penalty was saved by Sasa Ilic, he was understandably shell-shocked.
Sunderland born and bred, Gray was heartbroken, but things were made much worse for him because Clive Mendonca, who grew up in the same area as Gray, notched a hat-trick for Charlton as well as scoring in the shoot-out. Even 20 years on Gray is frequently reminded of "that bloody penalty".
May 1990, Division Two final - Swindon Town 1 Sunderland 0
Swindon's narrow win over Sunderland through Alan McLoughlin's goal earned the Robins promotion to the top division for the first time in their 107-year history. However, the euphoria of victory only lasted for a few days before it was cruelly snatched away from them.
The club were denied promotion by a Football League ruling for prior financial irregularities and initially were relegated to Division Three. On appeal, they stayed in the same division, but still Swindon have the dubious honour of being the only team to have won a play-off final but not been promoted.
May 1988, Division Two final second leg - Chelsea 1 Middlesbrough 0 (Middlesbrough win 2-1 on aggregate)
Despite boasting a galaxy of internationals in their team, including Kerry Dixon and Gordon Durie, Division One Chelsea lost this two-legged final to Division Two Middlesbrough.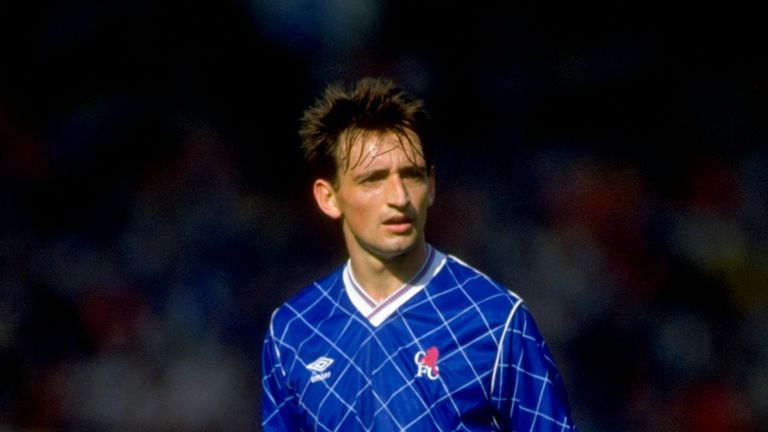 Having lost 2-0 at Ayresome Park, Chelsea could only muster a 1-0 win at Stamford Bridge and so became the only team to be relegated from the top division via the play-offs. Former Chelsea winger Pat Nevin described the desolation in the dressing room afterwards as easily the worst moment in his 20-year football career.
Sky customers can now upgrade to Sky Sports for the Premier League run-in and an unmissable summer of sport. Upgrade now!