Dover boss Andy Hessenthaler wanted to take his players off the pitch amid alleged racist abuse directed at them by the crowd during his side's win at Hartlepool on Saturday.
Dover striker Inih Effiong was allegedly abused as he celebrated in front of the home fans at Victoria Park after scoring a 37th-minute penalty, which set his side on their way to a 2-0 National League victory.
An exchange followed between both sets of players which led to an 11-minute delay in the match, during which members of both sides - including Gus Mafuta of Hartlepool - are understood to have received further racist abuse from the stands.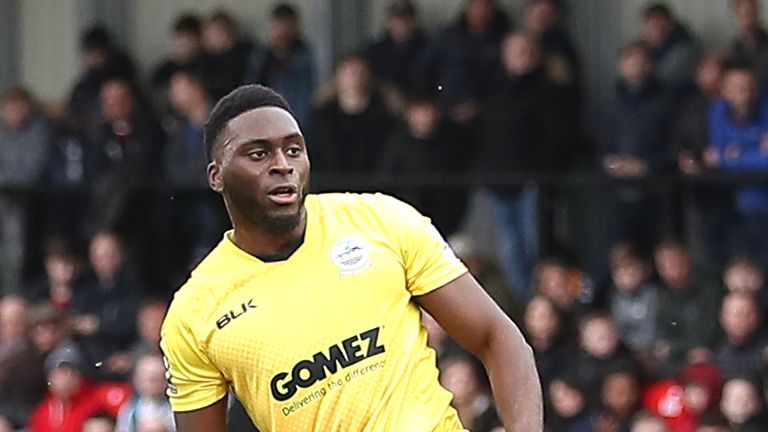 Hartlepool boss Craig Hignett was on board with Hessenthaler's suggestion that both sides left the pitch, but the players insisted on continuing.
"At half-time we were calm," Hessenthaler told the Northern Echo. "I spoke to Craig and at one stage I wanted to come off the pitch - and Craig agreed with me.
"He was saying the same, we backed each other up, but the players wanted to carry on and credit to them … We spoke and their players wanted to carry on too.
"I didn't like what was going on. I felt it in my stomach … It's a crazy day, and a sad day for football."
Effiong took to social media after the game revealing an apology from a Hartlepool fan, but the striker insisted that "a stand" must be taken against racist abuse.
"Week in week out no one will ever understand what we as black players go through for just trying to enjoy a game of football," Effiong said.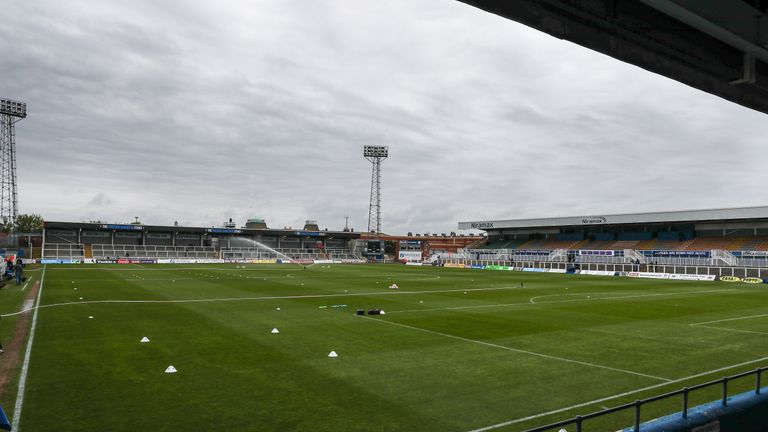 "They will never feel our pain… It's not acceptable, racism is not on and must take a stand.
"You will never keep us down and we will plug away each day trying to defeat stupid fickle fans that think this will get to us."
The FA have launched an investigation into the events, which Hartlepool immediately condemned following the match.
A Hartlepool statement read: "Inevitably, there is considerable interest in the aftermath of yesterday's events at Victoria Park and the Club has made its position absolutely clear.
"We consider ourselves an inclusive club and we will not tolerate discrimination of any description.
"At this point, rather than repeat that message during interviews, we feel it is important that our focus is on pursuing the evidence against the individuals responsible for the events on Saturday in order that firm and decisive action be taken.
"As well as that, we will be working to ensure that all players affected by the incident are appropriately supported.
"As we said previously, actions speak louder than words and we will be judged accordingly over the coming days.
"We have been grateful but unsurprised by the condemnation of those responsible by the vast majority of Hartlepool United fans, who join us in working to demonstrate what this Football Club is really about.
"We will make ourselves available for further interview once we have taken the necessary action."
Dover released a statement on Sunday, stating they "promoted inclusivity and do not tolerate any form of discrimination".
I apologise on behalf of our football club Inih. Those responsible a total disgrace. Makes me ashamed . Sorry

— Jeff Stelling (@JeffStelling15) September 21, 2019
It read: "This is not the first time that our players and staff have had to contend with racial abuse during a National League fixture.
"The latest events at Hartlepool were inexcusable and we will support the authorities in any way we can to help bring the perpetrators to justice.
"We will also be submitting our own reports to the National League and Football Association. We firmly believe that action needs to be taken - to demonstrate that the football family DO consider this type of intolerance to be completely unacceptable.
"Incidents of this nature cannot be ignored, too often excuses are used to downplay such events and to even pass blame back to the victim - this cannot stand!"