Tottenham at Stadium MK: Key questions as Spurs make 50-mile trip for 'home' Carabao Cup tie
Tottenham host Watford at Stadium MK in Carabao Cup third round on Wednesday
Last Updated: 26/09/18 8:14pm
Tottenham play their home Carabao Cup third-round tie against Watford at Stadium MK on Wednesday night, with their new stadium not ready and Wembley unavailable.
The EFL granted Spurs permission to play the fixture at Stadium MK, stating the club should be allowed to play at the venue of their request after being drawn at home.
"It's a very nice stadium," said Spurs boss Mauricio Pochettino. "It is a beautiful town with an amazing stadium. It was the only option we had to play there and we will try and win the game and enjoy our evening."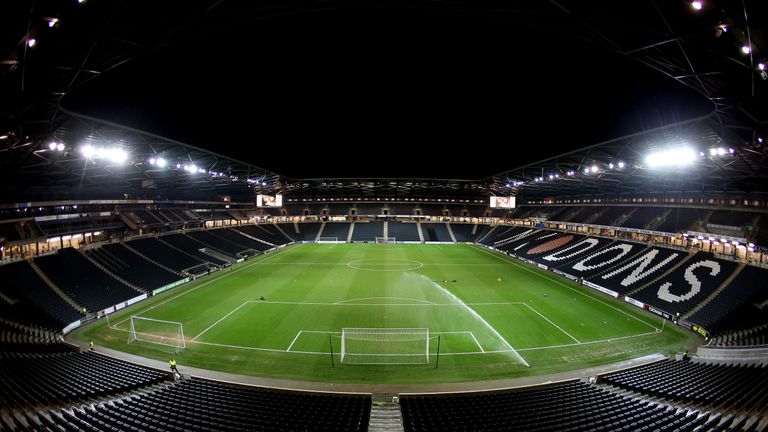 The unusual instance of playing a home tie at a third ground has arisen due to safety concerns at the new Tottenham Hotspur Stadium, while Wembley Stadium is also not able to host the Carabao Cup fixture.
But how did it come to this? We answer key questions surrounding Spurs' 50-mile trip to play a 'home' fixture.
Why is Wembley unavailable?
To date, Spurs have played their home games at Wembley this season, following on from the 2017-18 campaign where the national stadium hosted all of their home fixtures.
However, Anthony Joshua's fight with Alexander Povetkin on Saturday - which the Briton won by KO - rendered Wembley unavailable for the midweek Carabao Cup tie.
Why not play at Watford?
Watford's home ground, Vicarage Road, is a 20-mile drive from White Hart Lane, while Stadium MK is more than 50 miles away.
Spurs were against the idea of reversing the fixture as their fans would have had a 10 per cent ticket allocation at Watford, who formally requested for the tie to be played at Vicarage road.
An EFL statement said: "It was determined that as a result of Tottenham being drawn at home, the tie should be played at the venue of the Club's request, on the proviso that the visitors will receive a ticket allocation of not less than 10 per cent and Tottenham fund any venue hire costs."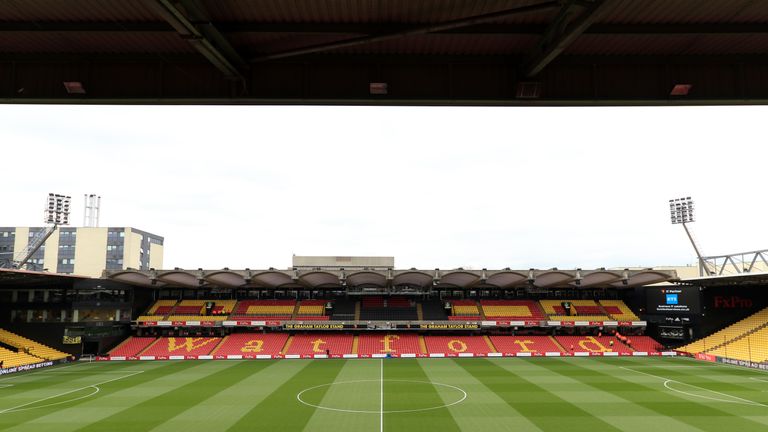 Meanwhile, a Tottenham statement further enlightened fans on their reasons for wanting Stadium MK over Vicarage Road.
It read: "We appreciate that Stadium MK may not be an ideal destination for every fan to get to on a weekday evening, however the club felt it would not be beneficial to request a reverse of the fixture as it would have resulted in no more than a 10 per cent allocation of tickets for our supporters at the venue of our opponents.
"In contrast, we shall have a ticket allocation of up to 90 per cent at a neutral venue, ensuring greater access for our fans."
How did Tottenham fans react?
Tottenham Hotspur Supporters Trust (THST) released a statement expressing their dismay at the club's decision, with board members of THST confirming they would not be attending the clash.
THST said a fan survey showed a "marginal preference for playing at an alternative home venue as opposed to flipping the tie (46 per cent v 43 per cent)," with 70 per cent of fans wanting an alternative venue to be within the M25.
To clarify we, as a Trust Board, will not be attending this match should it take place at Stadium MK. We, however, have not told other fans not to attend. That's a personal choice. As part of a national movement of Trusts, we've simply chosen not to attend https://t.co/GREiCWNCbV

— THST (@THSTOfficial) August 30, 2018
Tottenham's statement said a neutral venue within the M25 was "simply not possible", due to a variety of reasons; including capacity, availability and pitch quality.
Will Spurs (or MK Dons) fans attend?
A report in the London Evening Standard on Tuesday claimed around 14,000 of Spurs' 50,000 season-ticket holders had bought tickets for the match, with more than a thousand MK Dons season-ticket holders set to join them in the 'home' end.
A Tottenham spokesperson has since confirmed to Sky Sports News that those figures are speculative, though the offer of tickets was extended to MK Dons fans last week.
A limited number of tickets for the Carabao Cup tie between Tottenham Hotspur and Watford will go on sale to existing #MKDons Season Ticket holders and members at 9am on Tuesday.

Full details 👇https://t.co/Wta1WLiU12

— MK Dons (@MKDonsFC) September 17, 2018
No tickets will be available for purchase on the night at the 30,500-seater stadium, while allocation for Spurs fans closed at 5pm on Tuesday.
Did Alli push for Stadium MK?
For one Tottenham player, a run-out at Stadium MK truly is a return home. Midfielder Dele Alli was born in Milton Keynes, and came up through the ranks at MK Dons' academy before joining Spurs in 2015.
The England international admitted he pushed for the fixture to be played at Stadium MK after hearing it was a possibility.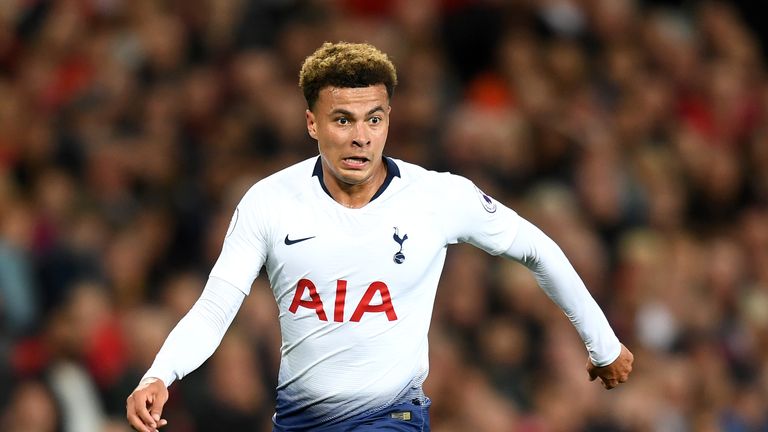 "I heard the rumours before that it could be a possibility (playing at MK) and I was trying to push it as much as I could. I'm excited, I'm looking forward to it and it's going to be a great experience to go back there."
Dele Alli told Spurs' website
"I heard the rumours before that it could be a possibility (playing at MK) and I was trying to push it as much as I could," Alli told Spurs' website. "I'm excited, I'm looking forward to it and it's going to be a great experience to go back there.
"It will be nice for the boys to see it as well because since I've been here I've been bigging it up to them all, saying how good the stadium is, so I hope it now lives up to it. It's a great stadium and a great place. It's where I grew up."
Just the one game at Stadium MK?
After the Carabao Cup fixture, Wembley Stadium will continue to play host for Spurs in October, as well as all three of their home Champions League group matches - against Barcelona (October 3), PSV (November 6) and Inter (November 28).
So when will the new stadium be ready?
The first mention of the Tottenham Hotspur Stadium on the club website's fixtures page is their Premier League match against Chelsea on November 24.
Last week, Tottenham dismissed reports claiming their new stadium will not be ready before the end of the year.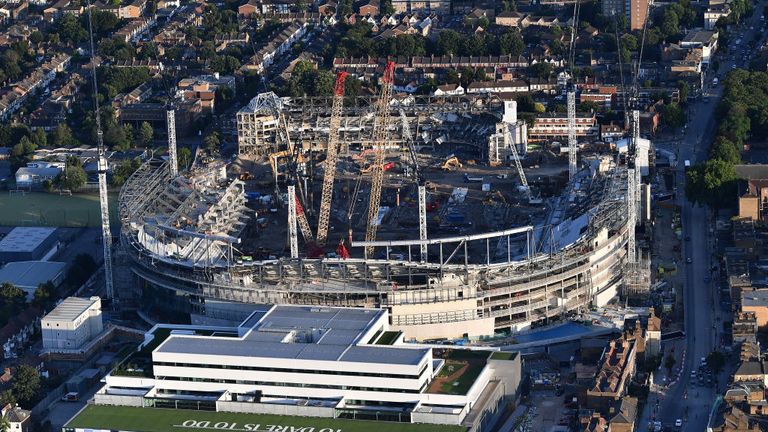 Meanwhile, Pochettino said he was confident the club would move in by the end of 2018, though joked that chairman Daniel Levy would 'kill him' for expressing such an expectation.
"I am confident. This year. I am confident this year," Pochettino said. "I had some private conversation with Daniel. I think they are confident.
"They are working hard to try to find the solution. I hope before the year, before Christmas, we can play. That's my wish.
"I hope that after that comment Daniel doesn't kill me! 'Why you put this expectation on me?' He's going to kill me."