Checkatrade Trophy win can give momentum to League One promotion, says Danny Cowley
Last Updated: 08/04/18 8:11pm
Lincoln City manager Danny Cowley wants his players to use Sunday's Checkatrade Trophy final win over Shrewsbury Town as a springboard to League One promotion.
Lincoln - playing at the national stadium for the first time in their history - overcame Shrewsbury thanks to Elliott Whitehouse's first-half winner at Wembley.
Cowley has now urged his side, currently sitting in sixth in the League Two standings, to take the confidence gained from beating their high-flying League One opponents into the final weeks of the league campaign.
"Twenty-seven thousand supporters for a League Two club is just incredible, and so I am really pleased for them," he said after the game.
"Because as a football club, it has not had the success that the supporters deserve over its 134-year history.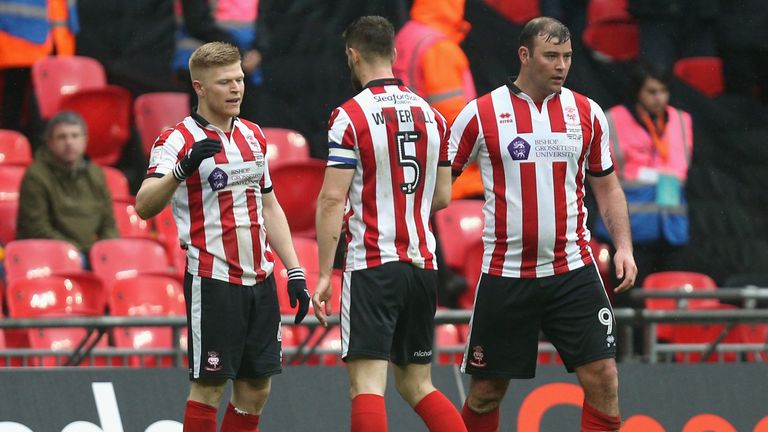 "But to do what we did last year, and then back it up with another successful season, has been great.
"We are really pleased about this trophy, we are pleased to win it, but we want to use the momentum to help push us on in the league, as that was always going to be our mountain.
"The good thing now is that as a group, we have won something and we will definitely draw confidence from that."
Cowley was also full of praise for his team, who got the better of opponents sitting 28 places higher in the English pyramid.
"It was an awful lot of hard work," he said. "Credit to Shrewsbury, who are a fantastic team and have had a brilliant season. They have had all their success outrunning, outfighting and outworking any opposition.
"And we knew we would have to match them in those areas, which I thought we did. But the players were magnificent and I am just so proud of them to keep their nerve.
"A lot of us have come from right at the bottom of non league to get here, so I am really proud of the way they controlled their emotions and the level they performed at under real pressure."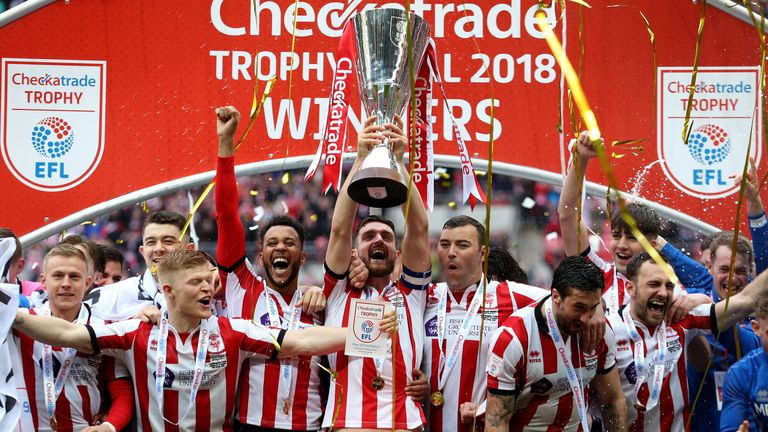 The Lincoln boss, however, refused to take credit for his side's surprise win at the home of football, instead giving his players all the credit.
"It is a proud day for everybody as Nicky (younger brother and assistant manager) and I are just cogs in the wheel, there are so many people who work so hard," Cowley said.
"So it is a really proud day for everybody who has worked hard for Lincoln City and who have Lincoln City in their hearts.
"The scenes today, 27,000 people, is just beyond our wildest imagination and we are really appreciative of our support and we have a real connection with our supporters.
"And we will enjoy this evening, but we will dust ourselves off as we have a really important game at Port Vale come Saturday.
"The players will lift the trophy, they have won it, so we will let them do that, it is their time, their moment, they were magnificent today.
"And I am so pleased for them because not many of them are high-profile players and for them to have their moment in the lights is so well deserved because they are ever so hard working."