Alex Rodman once quit football for golf but he has since overcome serious illness to pursue dreams of a double with Shrewsbury – all while studying for a second degree. Adam Bate caught up with Rodman to discuss his extraordinary journey…
"We were second favourites for relegation at the start of the season," Alex Rodman tells Sky Sports. "I know that because there was an article that the management team put up on the board. We have shattered those expectations, that's for sure. It would be an astronomical achievement if Shrewsbury Town can get promoted to the Championship.
An astronomical achievement but no longer an impossible one. Thanks to Rodman's stunner at Charlton on Saturday, Shrewsbury are still sandwiched between Blackburn and Wigan - "clubs with far bigger budgets than us" - in the League One table. One point off top. One win away from Wembley in the Checkatrade Trophy too. An outrageous double is still on.
"It is not far from the Leicester story", says Rodman. "When I came in last January, we were in the relegation zone. Everyone did an incredible job to stay up and we have just built on that. We are a cohesive unit, the team spirit is good, we have some talented players and we are the fittest team in the league. We have upset the odds all season."
It is a special story but Rodman is familiar with them. The 31-year-old winger had not kicked a ball at League One level until last year but now he dreams of playing in the Championship despite his career appearing over before it had really begun on two separate occasions - once through inclination and once through illness.
Firstly, Rodman gave up the game for three years from the age of 15 to focus on golf instead. "It was my choice," he explains. "I got the golf bug and told my dad that I didn't want to play football any more. I was at Aston Villa but gave up before my YTS and didn't play for three or four years. I didn't kick a ball again until I was at university.
"I then had a bit of success with Leamington in the Midlands Alliance when we got to the first round of the FA Cup. I was getting £50 a game and I was million miles away really. I had been in a good age-group at Villa playing with Craig Gardner at a good standard but if you miss three or four years like I did then you really do miss out on a lot."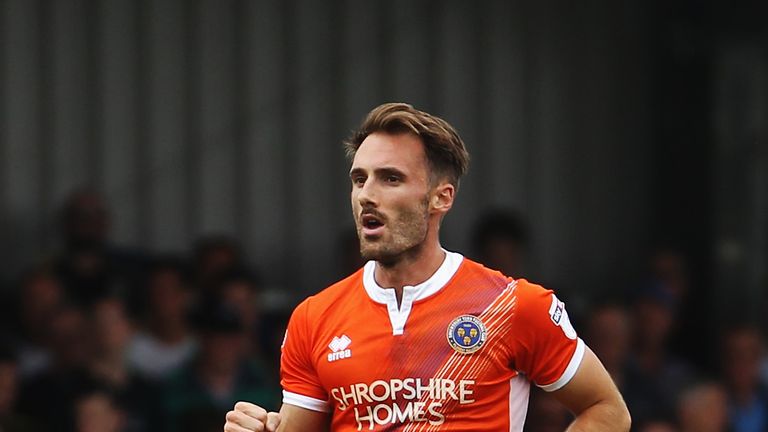 There were spells at Gainsborough Trinity and Nuneaton Borough. Even a stint playing futsal for England. But it was promotion from the sixth tier with Tamworth during the final year of his business studies degree that reignited his ambitions. "I thought about it all," he says. "I decided to get my head down and work hard because I had got my love for football back. It is a strange route but I got my move."
Just when Rodman's career seemed on the up again with Aldershot, came his most serious setback. In January 2012, he was diagnosed with a pulmonary embolism after tests showed he had three blood clots in his lungs. "They say what doesn't kill you makes you stronger," says Rodman. "Well, this nearly did kill me. Half my lung died off.
"I am pleased to say that I have come through it as a stronger person. It is part of the journey now and just makes me even more grateful for the success that we are having." The passage of time lends perspective. Back then it was not only scary but also a source of frustration given that Rodman was already attempting to make up for lost time.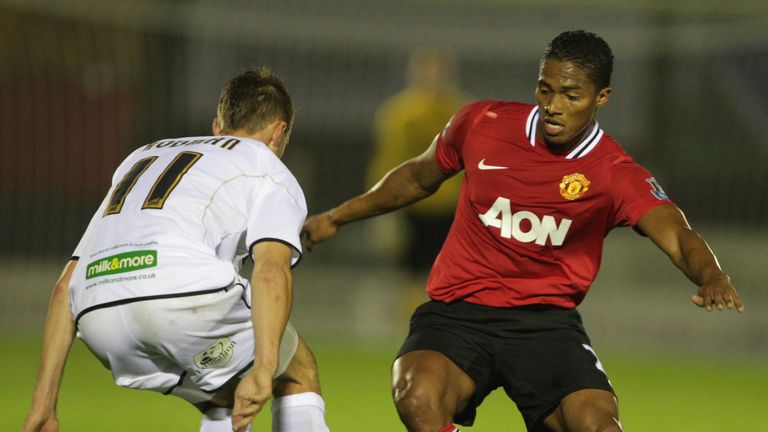 "It took me a good year and a half to recover," he adds. "I had to drop out of the Football League and start again. It was tough to take because I'd had a really successful time before that and it looked like I was going to move on again in that transfer window. I had worked so hard for it and it would have been a fantastic story."
Instead, Rodman embarked an even better story by going to Grimsby to play for Paul Hurst, the current Shrewsbury manager. "It took a long time for me to get back to my best," he admits. "But the gaffer got me going again. He worked with me, put an arm around my shoulder and got me playing some of the best football that I had ever played in my career.
"We had a successful time there so I was grateful for the chance to link up with him again because I knew what he could do for me and that he could do it for others too given the chance. We don't have big money signings. They aren't big names. A lot have come from non-league. But he has given them the platform to show what they can do."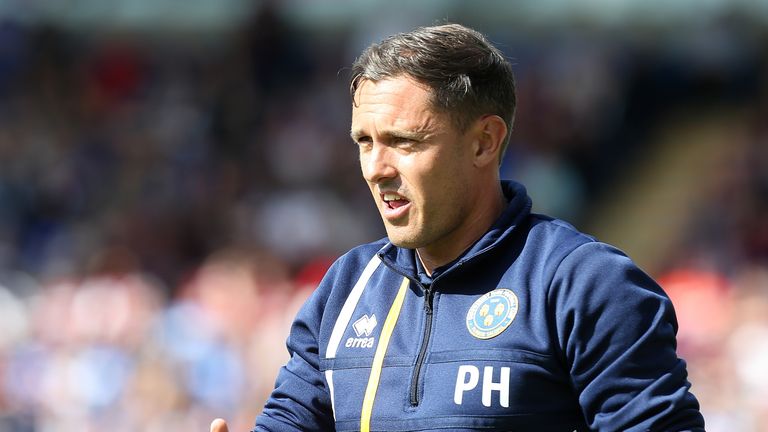 Rodman is not just assessing the situation in his role as a player at the club but as someone currently studying for his master's degree in sports directorship. Between Shrewsbury's double training sessions on Tuesdays and Thursdays, he is taking advantage of his Wednesdays off to do a two-year course at Manchester Metropolitan University.
"Turning 30 was an eye opener so it's just with one eye on the future," he explains. "I wasn't sure I wanted to go down the coaching route so this was something that aligned quite nicely with my business degree. It is a different role within a football club, providing that link between the manager and the board, and I thought I would be quite suited to it.
"I have loved every minute of it so far. It has been one of the best decisions I have made. We have had leaders in different fields coming in and giving talks. It is fascinating to listen to that and I am completely sold on the concept of the sporting director because there are inefficiencies even at the top clubs. You can't believe the mistakes they make but they do.
"I am looking to go to Germany in the off-season and visit one of the Bundesliga teams to look at how they do things because they are at the forefront of it. The way that German clubs are run as a business is so efficient that I would be surprised if every English club in the top two tiers does not have a sporting director over the next five years."


That's for the future. The immediate concern is Tuesday's game against League Two side Yeovil and the chance for Shrewsbury to secure a place at Wembley, somewhere Rodman has never played. "It would be a fantastic achievement for the club," he says. "The gaffer made it clear early on that it was a trophy he wanted to win no matter what happens in the league."
Of course, there is the prospect of a second Wembley trip if Shrewsbury find themselves in the play-offs. Knowing Rodman, whatever happens there will be a story to tell. "Strap yourselves in, it's going to be a rollercoaster," he adds. "But I won't get many better chances to get to the Championship than this so I am determined for us to grasp it with both hands."