Tansey heading to SPL
Skysports.com understand thats Stockport midfielder Greg Tansey could be heading to Inverness on a free transfer.
Last Updated: 31/05/11 2:25pm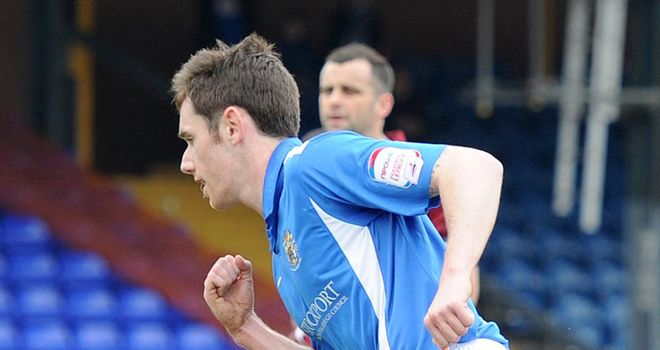 Skysports.com understand that Stockport County midfielder Greg Tansey could be heading to SPL outfit Inverness Caledonian Thistle on a free transfer.
Despite being offered a new contract and being under the age of 24, Inverness are using a Fifa ruling where a player can move 'cross-border' if a new contract is not offered within 60-days of his current deal ending.
Tansey has received a lot of interest from clubs in the Football League but they would have to offer Stockport a fee to secure the services of the 22-year-old, who was voted Player of the Season by his team-mates.
Tansey has been at Stockport since he was 13 and has made well in excess of 100 appearances for the Hatters.
Liverpool offered the Huyton-born player a contract three years ago but he decided to take his chance in the Football League and has gained a lot of admirers with his attacking style and goals.