Gabby Zakuani cites hard work and a change of attitude as reasons for his return
Gabby Zakuani cites old-fashioned hard work and a change of attitude as the factors behind his return to Peterborough.
Last Updated: 11/12/12 5:37pm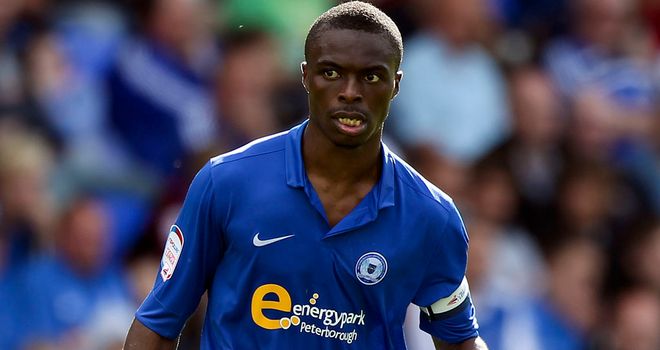 The Posh defender was included in Darren Ferguson's starting line-up for the first time since he was transfer listed following a night out with team-mates Tyrone Barnett, Emile Sinclair and Nathaniel Mendez-Laing, who have all since left on loan.
Zakuani has spent a month on the periphery at London Road but has not let that sour his relationship with Ferguson, who he insists is the best thing to happen to the Championship club.
"The manager is probably sick of me always knocking on his door, asking why I'm not playing," he told BBC Radio Cambridgeshire. "I've stayed behind more in training and I've been dying to play.
"I've just got on with it and I think he's seen a change in attitude over the last few weeks. As we know a lot of stuff has happened that's maybe not football related. That's not helped.
"I just want to be putting my body on the line and when you're not being selected it is very frustrating and when we're not on the best run it's even more frustrating. But everyone knows my passion for this football club and what I do for the club.
"I know he's (Ferguson) the best thing to happen to this club. When he left we all saw how things went pear-shaped.
"I think he knows me deep down and what sort of person I am, that I'm a good guy, and I know everything about him."