The Final Day
Calling League One and League Two fans! Sky Sports wants YOUR videos of the last day of the season.
Last Updated: 11/05/12 8:34am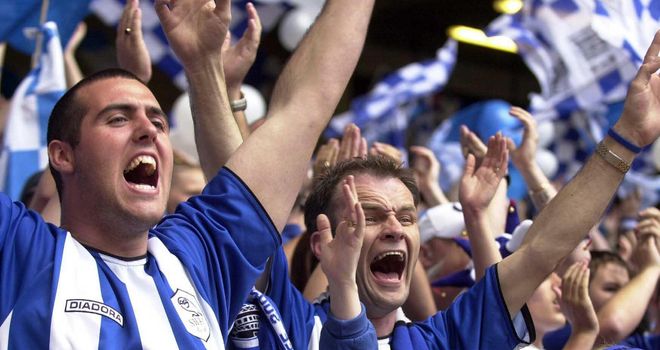 Calling all League One and League Two fans!
Sky Sports, your home of sport, is looking for you to contribute towards a new programme that is coming your way this summer.
Are you going to see your beloved team play on the final day of the League One and League Two season? Experiencing the highs and lows, the joy and heartache?
On May 5 we are looking for you, the fans, to send us your Final Day experiences.
Send us your videos filmed on your android / smartphones or send us your pictures and you could make it into a new show called 'The Final Day'.
We want you to send us clips of any part of your day, whether it's getting ready for the trip, on the coach travelling to the game, the walk to the ground, your celebrations of a goal, or even in the pub afterwards drowning your sorrows...
We want to see it all through your eyes.
If you are interested and want to get involved then please send your video clips and pictures to TheFinalDay@bskyb.com and let us see the action through YOUR eyes.