Bury will go out of business in days unless they receive £1million investment
Bury chairman Brian Fenton says the club will go out of business in days unless they get £1million of investment.
Last Updated: 10/04/13 4:04pm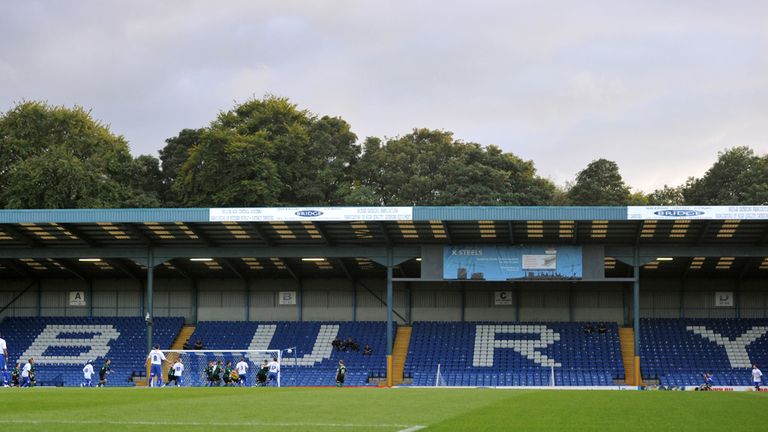 Fenton has pleaded for help from local businesses, with directors putting an SOS plan together as they try to save the club.
Fenton said in a statement: "As you are well aware, Bury FC has been experiencing financial difficulties all season and we are currently in a transfer embargo imposed by the Football League because of our short-term loan from the Professional Footballers' Association.
"At this moment in time the situation is now critical, we are quickly running out of money by trying short-term fixes that are not working long term.
"The club desperately needs £1million of external investment to secure the long-term future of the club.
"Without this investment the club will cease to trade and there will be no more professional football played at Gigg Lane.
"We are looking for a number of people, local businessmen or women to join a consortium and invest £100,000 each, with a guaranteed payback.
"If you are interested please call the club and we will explain in detail our business plan. We need you now because I repeat the club will close.
"We have a responsibility to all of our staff, players and creditors to not allow the situation to get any worse.
"This plea is serious; if you can help us and at the same time enjoy a return on your investment please contact the club."
Bos Kevin Blackwell admitted that although the situation is beyond the control of himself and his players, the League One club are desperately close to going out of business.
He told Sky Sports News: "We've just to get on with it. There's not a lot we can do about the financials, but we've known that for the last four or five months - we just do what we can.
"But we're at that point now where I think everyone is aware, especially from the statement issued today that if no financial support comes in quickly that there will be no professional football at Gigg Lane - that is a stark, stark warning.
"It's very frustrating for everybody concerned but now it's all about people focusing on saving Bury Football Club.
"The board are realistic. They're just working as hard as they can to get the finances on an even keel. The club is a big thing in a lot of people's hearts and we've got to try and keep it going."
The former Leeds and Sheffield United boss was also quick to point out that the state of the game as a whole needs to be addressed as more and more clubs run into financial difficulties.
"The finances aren't the best but we've got to work with the club and the fans to sort this out, but we could be talking about any club," he added.
"It would help if the Premier League clubs set aside £1million, or half a million of this new money coming through and gave it to League One and Two clubs it would go a long way to solving a lot of problems - we've got to look at the finances in football."