Ally McCoist claims Rangers are under same pressure as previous generations
Rangers manager Ally McCoist claims everyone at the club is under the same level of pressure as previous generations.
Last Updated: 02/11/12 5:18pm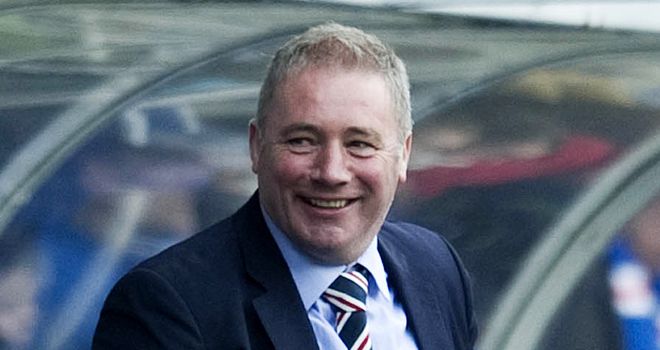 Ibrox stars of the past were tasked with ensuring the club remained one of the driving forces in Scottish football by consistently winning championships and collecting silverware.
In contrast, the class of 2012 find themselves with a rebuilding job as Rangers aim to battle their way back to the top and recover from the financial turmoil of administration and liquidation.
The objectives may be very different but, as far as McCoist is concerned, the demands for results are the same and the job facing his players now is just as important as it was in better times for the club.
He explained: "I've said it before and I make no apology for saying it again, we have to get out of the division - that will be progress for us this year.
"There is as much pressure on this Rangers team, and the individuals within the team, as there has been on any Rangers team in recent history.
"That's just a fact. It's not an excuse. We all have to handle it. The players have to handle it and the coaches have to handle it, too.
"Possibly, in the last week or so, there has been a more realistic approach to where the team is at the moment."