Kenny Miller is open to the idea of returning to the SPL in January
Vancouver Whitecaps striker Kenny Miller is open to the idea of spending the MLS off season back in the SPL.
Last Updated: 13/11/12 12:17pm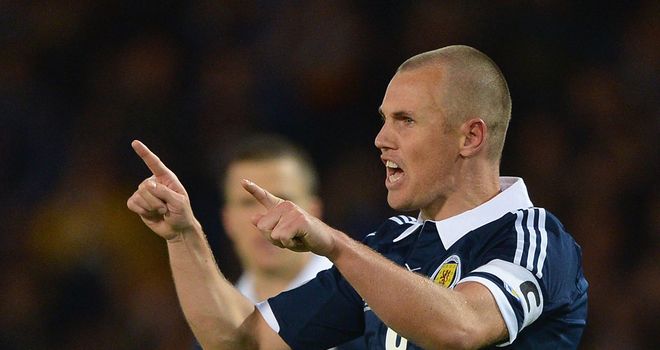 The Scotland international is set to be without competitive action until March, with the American season having come to a close.
Miller is eager to keep his eye in and maintain his fitness levels with important 2014 World Cup qualifiers and a friendly date with Estonia on the horizon.
The former Rangers and Celtic striker would be willing to agree a short-term deal with an SPL club in the New Year, with a number of MLS players having made similar loan moves to British shores in the past.
"There are a lot of hurdles to be crossed for it to happen and it's something I've not thought too much about," Miller said.
"But I'm not too keen to take time off, so if something came up I'd look into it.
"It's a long time until our season starts again, so I'll be going on loan or doing some training somewhere.
"It's a case of trying to find somewhere willing to take you where you're going to get games."