Brendan Rodgers needs no reminding of the threat Sergio Aguero will pose when Manchester City visit Celtic Park on Wednesday night, although the Argentinian did exactly that on Saturday.
The 28-year-old striker scored a double as City beat Swansea 3-1 away to maintain their perfect record at the top of the Premier League after six games.
Rodgers recalled how he was boss of the then newly-promoted Swans in August 2011 when Aguero came off the bench on the hour mark on the opening day of the season to make his City debut.
The man who cost City a reported £38 million from Atletico Madrid scored twice and set up one in the 4-0 win.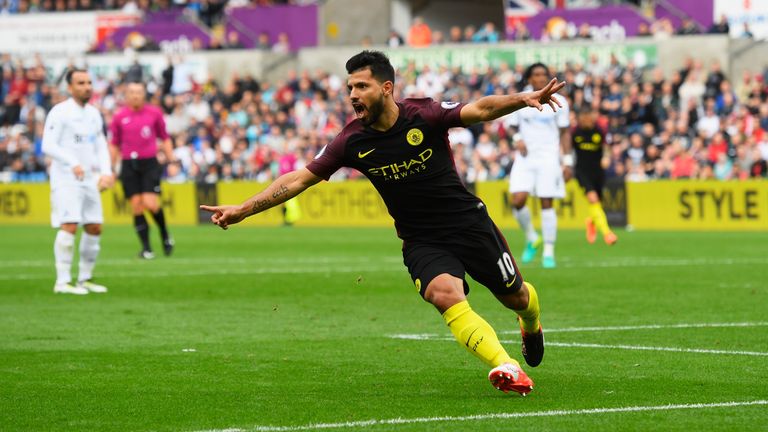 Celtic warmed up for their Champions League clash against Pep Guardiola's side with a 6-1 thrashing of Kilmarnock but Hoops boss Rodgers knows Aguero, and his team-mates, will present a much tougher challenge.
"It is a difficult game of course," said the Northern Irishman.
"I have come across Aguero many times, I know his qualities and know the level he is at.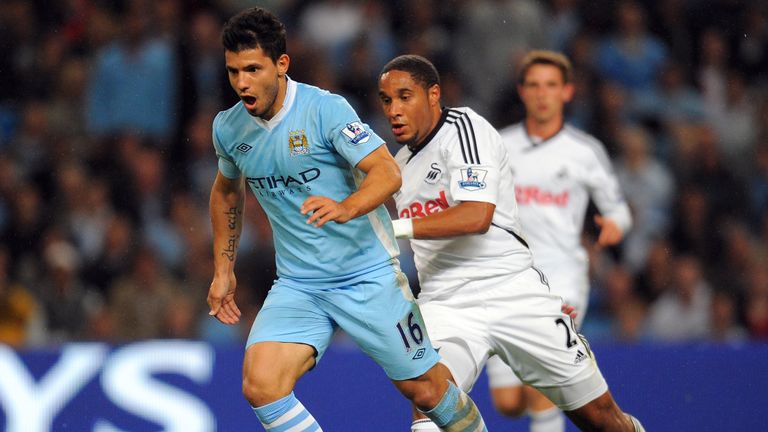 "His first goals in English football was against my team Swansea when he came on as substitute - and he actually cost more than our stadium at Swansea cost.
"He is a big talent, one of the leading strikers in the world but as a team they are operating at a really high level. They are world-class players working really hard."
Rodgers was understandably pleased with the way his side warmed up for their second Group C game, although they went a goal down in the 33rd minute to a remarkable long-range shot from Souleymane Coulibaly.
However, a double in three minutes from 20-year-old Hoops striker Moussa Dembele - which took his tally to the season to 10 - had the home side ahead at the break.
In a second-half rout, goals from James Forrest, substitute Leigh Griffiths, a Scott Sinclair penalty and a late Tom Rogic strike secured a commanding win.
Despite being "put to the sword" in the second half by a rampant Celtic side, Kilmarnock boss Lee Clark believes other clubs can mount a challenge to the league leaders, as he looks to get back on track against Aberdeen next week.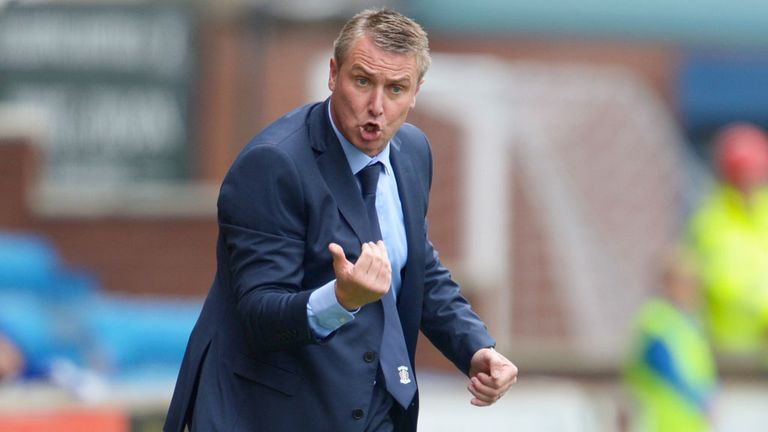 He said: "Even when you're as good as they are it's tough to keep producing levels of performance like that and you will have the odd off day.
"It's about them getting the results when their football isn't working.
"But Brendan understands that and he'll know that on the odd days they have off when their football isn't free-flowing then they will have to grind out results.
"I wish I had those problems. We'll bounce back and we have a big game on Saturday. We've been on a decent little run and we've got to set it up again."