Rangers' Mark Warburton, Lee Wallace and Barrie McKay among PFA Scotland award winners
Last Updated: 02/05/16 9:40am
Championship winners Rangers enjoyed a successful night at the PFA Scotland awards in Glasgow on Sunday.
Barrie McKay bagged the Goal of the Season award for his long-range strike against Celtic during the dramatic Scottish Cup semi-final, and Mark Warburton was named Manager of the Year.
Gers skipper Lee Wallace was named the PFA Scotland Championship Player of the Year, capping a fine night for the Glasgow side, who will be back in the Scottish Premiership next season.
There were also awards for East Fife striker Nathan Austin, who was named League Two Player of the Year and Dunfermline forward Faissal El Bakhtaoui, who took the honours in League One.
Having received his prize, Warburton told Sky Sports: "I'm delighted, and it is always a team award.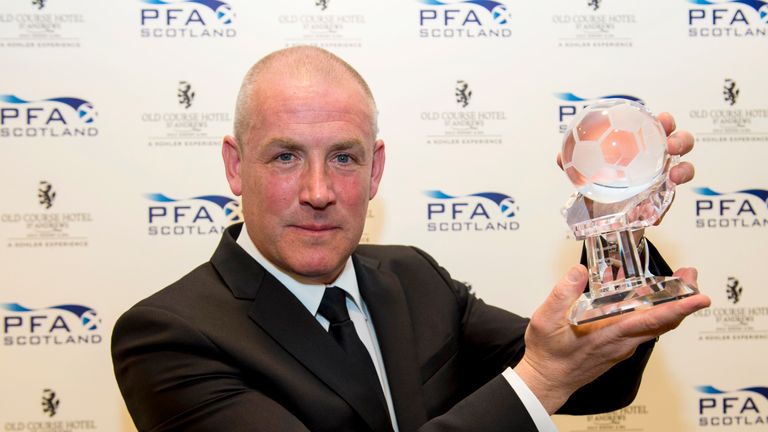 "It is nice to get the individual recognition but it is a team award for the players and the staff.
"(Fellow award winners) Lee and Barrie have been first class but they would be the first to say it is the whole team.
"Their work ethic, their application, their desire this season, has been first class.
"And the good news is they are getting their rewards. Sometimes, people toil away and don't get the rewards they deserve.
"It has been a first class season for the club and for the staff, who have worked so hard behind the scenes."
Former Brentford boss Warburton has been linked with a move down south, and there was speculation on Sunday that he might be a candidate if Everton decided on a managerial change.
Asked about such talk, Warburton said: "One, you can't control the media.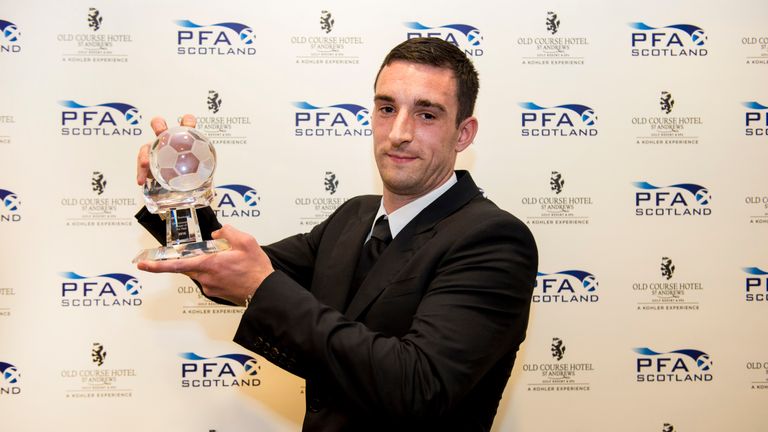 "Secondly, when any manager or coach is linked to a job, it is a credit to the players, you don't get linked to jobs if you are bottom of the table.
"It is flattering but it is down to the players."
Rangers now have a three-week break before they take on Hibernian in the Scottish Cup final.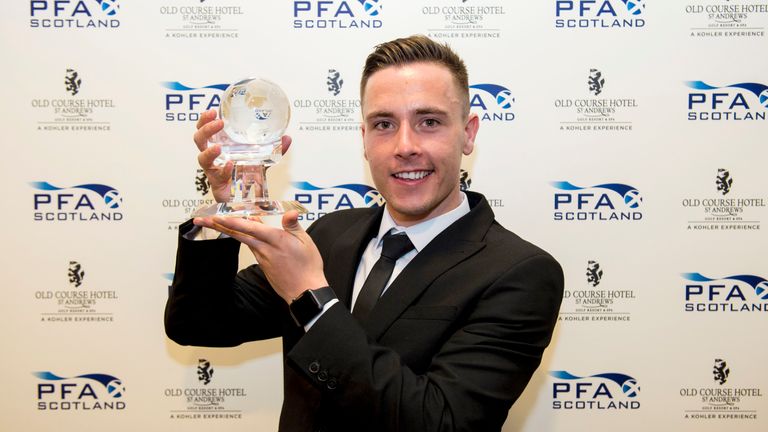 And Warburton added: "Our view is to give the players four days off now. They need that break, they have had a long, tough season.
"Many players have played every minute of every game so all credit to them, Have a well-deserved four day break, then we have one more behind-closed-doors game, down south, and then a normal 10 day run-in to the game.
"We will keep it as normal as possible and then hopefully deliver a performance on May 21.
"It will be a tough game but a great way to end the season."