Ally McCoist believes promoting Rangers would benefit many Scottish clubs
Ally McCoist is adamant that fast-tracking Rangers up the Scottish Leagues would benefit many struggling clubs.
Last Updated: 21/03/13 4:25pm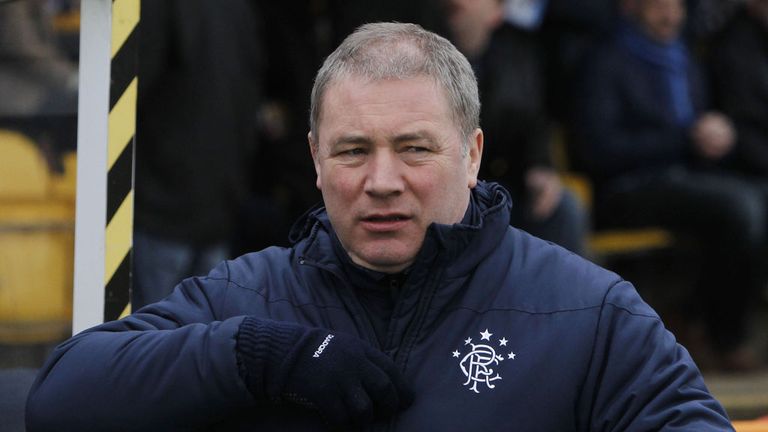 The Ibrox club are close to wrapping up the Third Division title, but under the current 12-12-18 proposals for restructuring they would remain in the bottom tier of Scottish League football, and McCoist warned it would not be a good move.
"Scottish football is in a sorry state right now so we have to do what's best for the benefit of the game," McCoist said.
"Dunfermline are clearly in trouble just now, Hearts have troubles too and we have obviously had our well-documented problems so we must do something that is mutually beneficial to Scottish football.
"If moving us into the second 12 means that there will be such a benefit then surely it has to happen."
Stranraer were elevated to the second tier in the 1993/94 season as third-tier champions when the league were expanded to four divisions, and McCoist added: "I really feel that the precedent set by the Stranraer situation in 1994 should be followed.
"If 12-12-18 is implemented and we are in the 18 then I don't see us getting promotion. I don't think that is fair - especially when a precedent has been set."
But Stranraer vice-chairman Iain Dougan insisted: "We don't feel it is the same situation as in 1993/94. We were expanding the leagues from three to four divisions, this time we're slimming the leagues. It is not the same."