Scottish League One: Rangers reveal productive talks with Dave King
Rangers have revealed a 'productive' meeting between the club's board and Dave King was held on Friday.
Last Updated: 15/03/14 8:08pm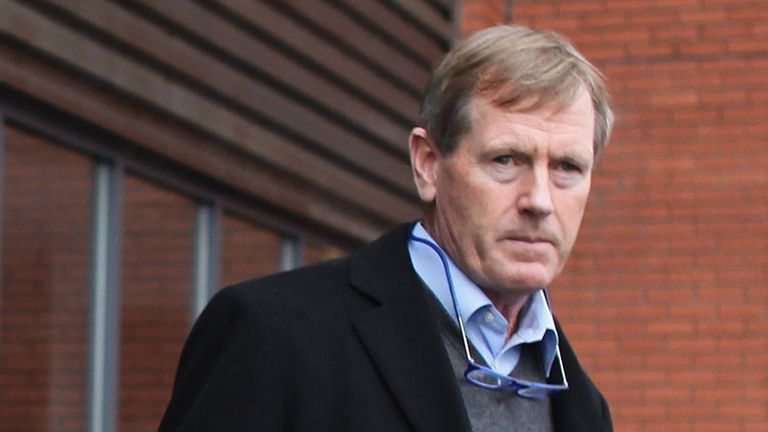 King, a former director at Ibrox, is trying to drum up support against the current regime and wants supporters to withhold season-ticket money unless they receive assurances on how it will be used.
Fans went ahead with a protest during the 2-0 win over Dunfermline on Saturday, the majority holding up blue cards on 18 and 72 minutes to show their support for King.
But the board hopes to avoid any worsening in relationship and confirmed via a statement their much-anticipated meeting had been constructive.
The statement read: "The directors of Rangers Football Club met with Dave King on Friday afternoon in Glasgow. It was a helpful, open and honest discussion, covering the important issues facing Rangers, the concerns of the fans and the club's competitive aspirations.
"Both parties agreed that the aims of the club are to compete at the highest levels of Scottish and European football. The Board confirmed that the development of the club's business plan is being undertaken on this basis.
"Mr King was helpful in outlining the concerns of supporters in relation to communications from the club and was reassured by plans to announce the results of the business review and trading update in the next few weeks, ahead of the season ticket renewal deadline, as part of the club's commitment to improved supporter communication.
"In response to Mr King's concerns about the security of Ibrox and Murray Park, the Board reiterated that it has no intention of using these properties for any measure of security.
"The Board has previously stated that investment in the club will be required as part of the medium term strategy. This position remains unchanged, however the timing and amount of such future investment has not yet been finalised.
"Fans will be kept informed of the club's plans in this regard and the Board envisages that supporters would be given the opportunity to participate at the appropriate time.
"The Board and Mr King agreed that the meeting was productive and that both parties share a common vision for the future of the club."