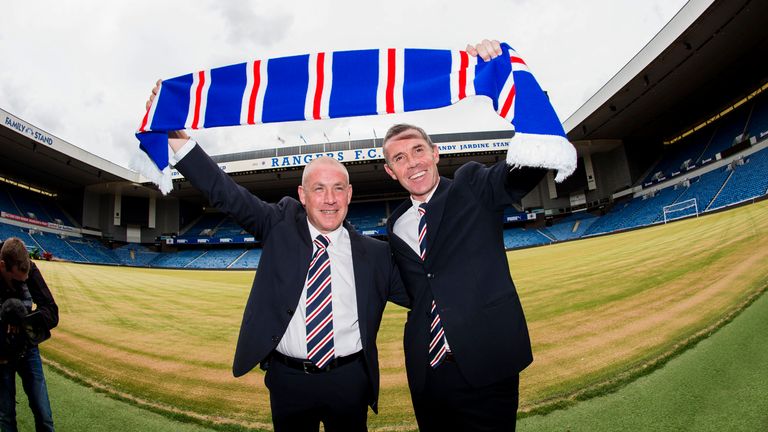 Mark Warburton has targeted the Scottish Championship title in his first season in charge of Rangers and hopes to achieve it with a mix of youth and experience.
The former Brentford manager has arrived at Ibrox on a three-year deal with assistant David Weir after taking them into the English Championship play-offs for the first time last season.
A key factor in his appointment in Glasgow was his reputation for developing youth players both at Griffin Park and at previous club Watford, where he was the head of the youth academy.
With Rangers struggling financially in previous years, they are keen to produce more talents of their own who can be sold on for a profit in the future.
In that respect, Warburton appealed most to board members but he has stressed the need to strike the right balance with regards to how he rebuilds the squad he has inherited.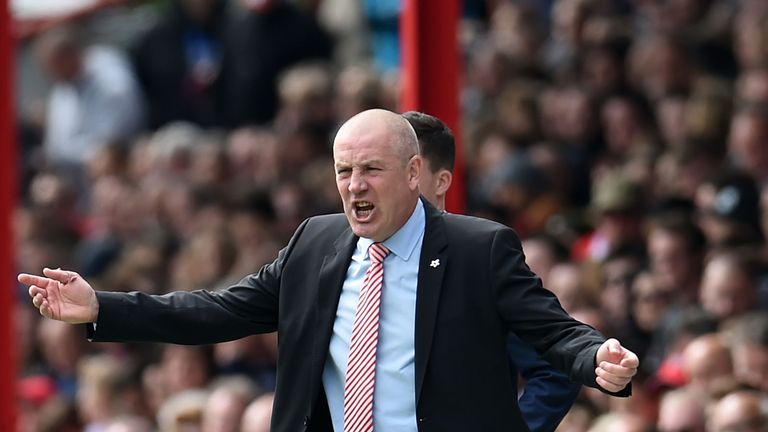 Our job is to work with the squad, gel quickly and be very aggressive in what we do in terms of how we want to play the game and how we achieve promotion.
New Rangers manager Mark Warburton
Rangers recently released 11 players at the end of their contracts and five more players on loan from Newcastle have left too.
Only 10 players aged over 21 remain so while Warburton is keen to increase the number of youngsters breaking through, he feels there is a requirement for more old heads around them.
'Aggressive'
Warburton did not reveal how many new recruits he plans to bring in but highlighted he used less at Brentford last season than every other Championship side.
He said: "In any competition David and I enter – and every manager will say the same – it's to go as far as we possibly can. Our aim is to win the division, of course it is. We have to.
"Our job is to work with the squad, gel quickly and be very aggressive in what we do in terms of how we want to play the game and how we achieve our target of promotion.
"We're going to put as much work in as possible to the playing squad. We will look to make the right additions who add value on and off the pitch and hopefully we can achieve that first aim.
"Every coach and every manager has contacts in the game and ideas of what he wants to do and what type of players he wants to attract.
"We have our ideas and our job now is to sit down with the board and discuss those to see if they can add value to the playing squad.
"I've looked at the squad over the last few weeks so I've got an idea of the players we have and I realise it's quite lean.
"Last year Brentford used the smallest number of players throughout the whole season. We used 24 in total so we prefer tight, lean squads. Players have to see a pathway to the first team.
"I love the young players and like working with younger players but they've got to deal with the experience of playing in front of 45,000 people.
"That's a big ask for a young player so the balance is key. You want your two or three older players in mentoring roles to help the younger players coming through."